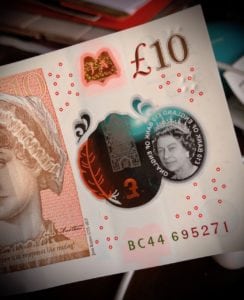 The Bank of England has just issued its most recent Financial Stability Report. Of course, the Bank has its hands full right now with the Brexit drums pounding. It's all hands on deck to assure nothing cataclysmic occurs when the European divorce is finalized. There are far too many known – unknowns that have policymakers across the UK nervous as to what may happen when the separation is completed.
Add to this a meandering UK economy, a looming trade war thanks to the US, and the fact that too many financial service firms are ill prepared to deal with a cyber attack and there is plenty to do.
But buried within the report is a reaffirmation that cryptocurrencies, and digital assets in general, may be high on the hype list, but are really too minuscule to cause any concern;
"At its meeting on 12 March 2018 the FPC reviewed the financial stability risks from crypto-assets. It recognised the potential benefits of the technologies underlying crypto-assets and of their potential to create a more distributed and diverse payments system. It judged that existing crypto-assets did not currently pose a material risk to UK financial stability. The FPC set out that it would aim to ensure the core of the UK financial system remained protected if linkages between crypto-assets and systemically important financial institutions or markets were to grow significantly."
This comment echos the Banks' first crypto commentary from this past March.
Perhaps, someday, digital assets will become sufficiently large that systemic concerns creep up but for the moment crypto is just a blip on the horizon.