Toyota Financial Services (TFS) announced on Wednesday it has formed a global partnership with Silicon Valley innovator Plug and Play. The company reported that the partnership was created to promote corporate innovation with startup companies offering financial services solutions. Through the new collaboration, TFS will promote the FinTech Open Innovation Program with Plug and Play in several markets around the world, starting with the U.S.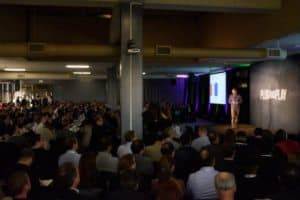 While sharing more details about the partnership, Mike Groff, President and CEO of Toyota Financial Services USA, stated:
"As the largest auto lender in the United States, Toyota Financial Services is uniquely positioned to promote technology innovations that will transform mobility financial services. We look forward to promoting the FinTech Open Innovation Program, drawing upon the expertise provided by our new partners at Plug and Play."
Saeed Amidi, Founder and CEO of Plug and Play, went on to add:
"It is our pleasure to welcome Toyota Financial Services as a new partner in our innovation platform. Their long-standing history and their understanding of financial services will bring valuable insight to our growing startup ecosystem. Our goal with this partnership is to help them find the best startups so they can run successful pilots to grow with their business units."
Those interested in collaborating with TFS should contact Matt Helmers from Plug and Play by the end of July 2018.