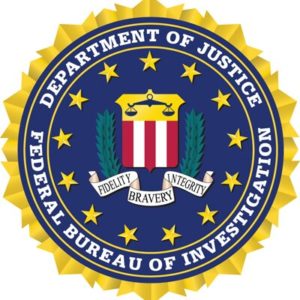 The FBI, that agency with the Ken Doll guys in the suits in all the movies, you should know, is keeping an eye on 130 illegal situations involving cryptocurrencies, Bloomberg reports.
"But how big is the problem!?" you ask.
Well…OK… it's basically sliver-sized, says Supervisory Special Agent Kyle Armstrong. "There are thousands of cases in the bureau, so it is a small sliver at this point."
Armstrong revealed the explosively slight extent of the investigation yesterday at the Crypto Evolved conference in New York.
But don't relax!
Besides the mostly dumb drug crimes under investigation, the bureau has also "threat tagged" the use of cryptocurrencies in big pain stuff like ransomware attacks and very un-fun kidnapping.
And if you think that virtual currencies like Bitcoin are better for crime than cash, you better think again, buster! The G-man can look right at the record.
And while a full 10% of drug deals is now conducted on the web using cryptocurrencies, if the FBI has its way, a full 100% of drug addicts will soon be forced back into face-to-face contact with some of the worst people in the world: dealers. You know, those people who don't really seem to mind accidentally killing you with one speck of fentanyl too many.
Good times.
Thanks, FBI!