In preparation of its Lending Challenge, the P2P investment aggregation provider Orca partnered with UK P2P Lending Knowledge Leaderboard and posted a quiz targeting investors and industry players to see how much people know about the P2P knowledge. Neither questions nor answers will be posted here to keep the quiz fair.
Why a quiz during summertime? Emphasizing the importance of due diligence, stressed the platform. Earlier this year Orca launched its premier investment platform, taking the platform in a new direction.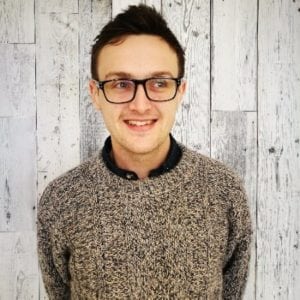 "We are delighted with the response to our new investment platform launched earlier this year. It's been a great start in terms of initial traction, but most encouraging is the feedback from our investors – a solution which offers superior diversification, delivered by an industry analyst, seem to be the core attractors," explained Orca co-founder Jordan Stodart to Crowdfund Insider via email. "We're excited about the future and our plans to evolve this product."
The new platform allows investors to easily diversify across multiple P2P lending platforms from a single P2P investment portfolio, as a response "to the problem of building a balanced P2P portfolio." The quiz emphasizes this in a more playful way.
"While it is a bit of fun, the quiz does also highlight the importance of research in this often-complex asset class. Without proper due diligence, you may leave yourself exposed to unnecessary risks," added Stodart. "There's a mass of information to consume. For the fun of it, let's put knowledge to the test. Think University Challenge meets local pub quiz, and this is somewhere in between."
Orca has teamed up with Peer2Peer Finance News; all winners will receive a print subscription to the magazine. The top 3 quiz placers will win:
1st place: £100 John Lewis voucher, P2P Finance News magazine subscription & Trophy
2nd place: Amazon Echo Dot and P2P Finance News magazine subscription & Silver medal
3rd place: Regency Hamper and P2P Finance News magazine subscription & Bronze medal
The  opportunity to take the quiz ends 31 July 2018; potential bragging rights follow shortly thereafter. Results will be posted on the UK P2P Lending Knowledge Leaderboard where investors can see how their performance stacks up against other investors in the market.

Sponsored Links by DQ Promote