Orca, an independent data, research and analysis provider targeting the the UK peer-to-peer (P2P) lending market, has launched its premier investment platform. The new platform will allow investors to easily diversify across multiple P2P lending platforms from a single P2P investment portfolio.
Orca seeks to provide their new service to the retail investor market. The UK online lending sectors is one of the most developed in the world but the majority of investors still participate directly with P2P lending originators. Orca describes its solution as an answer to the complex and time-consuming approach to building a diversified portfolio of P2P investments.
The Orca Investment Platform offers model portfolios, providing diversification across multiple platforms while conducting due diligence across different lending sectors.
Orca notes the UK P2P lending market has experienced significant growth in recent years. Total cumulative lending is over £13 billion since the asset class was created in 2005. Orca's secondary service, Orca Analytics, has 2016 to 2017 growth at 18%, with £4 billion lent in 2017 alone. The estimated customer-base stands at approximately 200,000-250,000 retail investors – relatively small. Providing a one stop shop may make the asset class more approachable for a wider audience.
Orca believes concerns over the inability to adequately research, build and execute a well-diversified portfolio of P2P investment opportunities has stymied broader growth. The complexity of the market and the associated administrative burden simply takes too much time.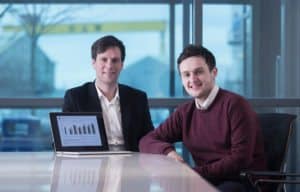 Crowdfund Insider spoke to Jordan Stodart, co-founder of Orca, we asked Stodart why they decided to take their business in a new direction;
"We took Orca in this direction as it has always been our strategy to offer an investment product at some stage," said Stodart. "We believe that, having created a name for ourselves as a due diligence provider over a number of years, that the time is right to provide a solution which responds to the problem of building a balanced P2P portfolio."
Stodart said the research service will continue to be offered free to investors. He said they remain committed to supporting investors' due diligence of the market, irrespective of whether they invest with Orca or not. Also, they believe in transparency and displaying the due diligence the conduct on the assets which sit within the Orca portfolio.
Orca's research and analysis has enabled the company to build a portfolio of established platforms who pass their due diligence criteria. They predict their analysis will help them stay on top of the market.
The new platform caters to experienced and inexperienced P2P investors alike. Investors can gain confidence investing in a portfolio curated by experts, without the hassle of conducting in-depth due diligence or the burden of building the portfolio themselves.
The Orca Investment Platform Features include exposure to both consumer, business and property lenders. Investors may expect a return of 5% net of Orca's cut which is a 0.65% fee.
Orca currently works with multiple P2P lenders including Assetz Capital, Landbay, Lending Works, Octopus Choice and LendingCrowd. Orca expects to add more platforms over time.
"We are passionate about promoting the attractiveness of P2P as an asset class to retail investors. Having analysed the market for years and forged strong relationships with platforms, we believe we are well positioned to help investors gain exposure to an asset class that complements their portfolio with stable, uncorrelated yield at a time when poor cash rates and volatility are affecting performance," stated Iain Niblock, CEO of Orca.
Sponsored Links by DQ Promote