Global payments platform PayPal (NASDAQ: PYPL) announced on Tuesday the closing of its consumer credit receivables transaction with Synchrony (NYSE: SYF). PayPal reported that under the terms of the transaction, and related transactions with unaffiliated third parties, Synchrony acquired $7.6 billion in receivables, including PayPal's U.S. consumer credit receivables portfolio, which totaled $6.8 billion at the time of closing, and approximately $0.8 billion in participation interests in receivables held by unaffiliated third parties. PayPal also received approximately $6.9 billion in total consideration at closing.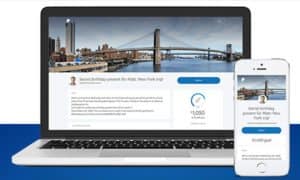 PayPal also confirmed that with the completion of the transaction, it and Synchrony have extended their existing co-brand consumer credit card program agreement, and Synchrony is now the exclusive issuer of the PayPal Credit online consumer financing program in the U.S., through 2028. Dan Schulman, President and CEO of PayPal, stated:
"We're pleased that we've completed the sale of our U.S. consumer credit receivables portfolio. Our agreement with Synchrony accomplishes every goal we set out for our asset light strategy. We look forward to working with Synchrony to double down on our innovative consumer credit experiences for our customers and profitably grow the portfolio over time."
Margaret Keane, President and CEO of Synchrony, then commented:
"This collaboration plays to both companies' strengths in providing seamless digital payments and innovating for partners, merchants, and consumers. It also expands Synchrony's leadership in consumer credit programs. Together we can provide an enhanced customer experience for thousands of merchants and consumers."
PayPal then added that since 2004 it and Synchrony have partnered to offer PayPal-branded consumer credit cards to consumers. The expanded agreement with Synchrony Bank for both the U.S. PayPal Credit online consumer financing program and the U.S. PayPal-branded consumer credit card program allows PayPal to collaborate with an industry leader to enrich and expand PayPal's consumer credit offerings.