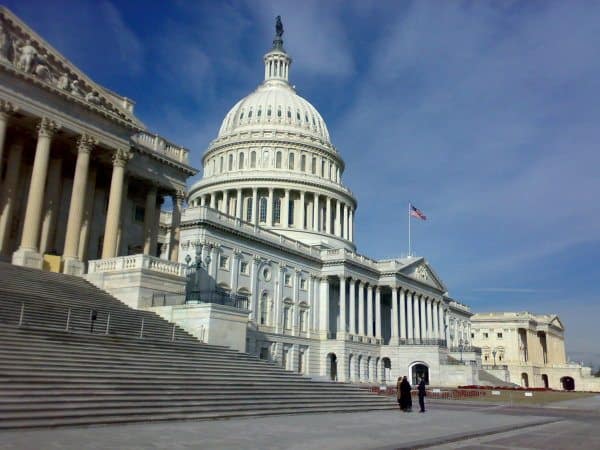 In the wake of Mueller indictment revelations showing that Russian spies used bitcoins to aid their hacks on the US Democratic Party leading up to 2016 US elections, US Congressman Emanuel Cleaver has once again called on the crypto industry to take responsibility for the misuse of cryptocurrencies, this time on Twitter.
"The crypto industry needs to step their game up," tweeted Representative Cleaver on Friday, the day the Mueller indictment was released.
I've been warning of the potential dangers of @Bitcoin being used by nefarious actors. Now, we know Russia used #cryptocurrency to fund their meddling campaign in 2016. The #crypto industry needs to step their game up. @blockchain @BTCFoundation @DigitalChamber https://t.co/BTa8rsbtln

— Rep. Emanuel Cleaver (@repcleaver) July 13, 2018
The Mueller indictment of twelve Russian agents of the GRU, the Russian military's spy wing, claims the agents used bitcoins to purchase the technical infrastructure, needed to obscure the source of the attacks, including a VPN (virtual private network).
The indictment states:
"Although the Conspirators caused transactions to be conducted in a variety of currencies, including U.S. dollars, they principally used bitcoin when purchasing servers, registering domains, and otherwise making payments in furtherance of hacking activity."
Until very recently, many bitcoin exchanges allowed the buying and selling of bitcoins without requiring exchangers to properly identify themselves, making the bitcoin network attractive to criminals seeking to move cash globally below the regulatory radar.
US Bitcoin exchanges and many large global exchanges have, in the last year or so, implemented strong KYC/AML (know your customer/anti-money laundering) procedures, but a number of small exchanges and peer sellers continue to process bitcoin and other crypto payments with negligible oversight.
Bitcoin and privacy advocates argue that the private exchange of cryptocurrencies exchange should be regarded as a human right in places with runaway inflation like Venezuela or in countries with repressive political regimes.
Representative Cleaver, is concerned about the rising use of crypto among American hate groups. Cleaver sent a letter in February 2018 to the Bitcoin Foundation stating that because technological advances tend to outpace government 'procedures and complexities,' governments, therefore, "rely on the private sector to implement timely responses in matters of technological concern."
Cleaver acknowledged that, "Financial technology has the potential to increase financial inclusion and access…and contribute to the stability of the financial services sector," but also noted crypto's potential use to help extremists circumvent financial sanctions.
Cleaver told the foundation that, following violence at a 2017 Charlottesville "Unite the Right" rally, in which an extremist injured 19 counter-protestors and killed one person with his car, "Major crowdfunding platforms discontinued fundraisers on accounts linked to violent white supremacist groups," and one major payments platform stated publicly that it would not transmit the payments of hate groups.
Nonetheless, wrote Cleaver, "the actors that violated the terms and conditions of the aforementioned…systems have found an alternative in cryptocurrency… (and) in March of last year, a nationally-known neo-Nazi tweeted that, "Bitcoin is the currency of the alt-right."
Cleaver asked the Bitcoin Foundation:
"I would like to know what steps your members are taking to ensure that the bitcoin services they provide are not being used to facilitate radical campaigns of abuse, harassment, and/or violence against Americans."
The Foundation did not respond to the Congressman until May, stating that they "never received" Cleaver's letter and, "only became aware of your letter on March 14, 2018," during a Senate Subcommittee hearing on ICOs and cryptocurrencies.
Bitcoin Foundation executive director Llew Claasen then claimed that, although, "the foundation's mission is to coordinate the efforts of the Bitcoin community…(it) does not own or control Bitcoin…and regrets that you have assumed our organization…condone(s) the use of Bitcoin by hate groups and criminals any more than the committee on which you serve condones criminal activity paid in dollar bills."
Claasen also stated that the Bitcoin Foundation has done no research into, "cryptocurrencies being used by alt-right or hate crime groups…since it is not part of our mission," and added:
"The foundation would be more than happy to sit down with you…about how the technology works and the potential for positive use of this technology in the future."
The Bitcoin Foundation has been the subject of some controversy among crypto advocates, in part because of its close association with Brock Pierce, the billionaire founder of several cryptocurrencies who was once accused of child sexual abuse.
---
[scribd id=383953646 key=key-E1IiBtiyZZIO7NfVdnvm mode=scroll]

Sponsored Links by DQ Promote