Fifth Third Bank announced on Tuesday its Financial Risk Solutions group introduced Fifth Third Market Trade, which is described as an online platform for executing and confirming foreign exchange trades.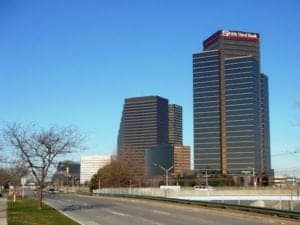 According to Fifth Third, Fifth Third Market Trade is accessible through Fifth Third Direct and provides an easy-to-navigate electronic trade process. The process begins with a client's signing into Fifth Third Direct and initiating a currency transaction. From there, Fifth Third can validate and execute the transaction electronically, typically within seconds. Features of Fifth Third Market Trade include:
Convenience: Quickly view exchange rates, which are automatically populated. Easily export data and get easy access to a transactions history for reference or audit purposes
Visibility: Manage foreign exchange trades from Fifth Third Direct, where clients can view and manage all business finances. Clients also can search trade history in real time
Security: Proactively manage user access and permissions
Speaking about the new platform, Bob Tull, managing director and group head of Fifth Third Financial Risk Solutions, stated:
"After conducting more than three months of market research and one-on-one client conversations, we uncovered the need to bring a system to market that makes it easier and quicker to execute foreign currency exchanges. It's our job to help solve our clients' problems or address technology gaps by developing digital tools that provide robust solutions. Fifth Third Market Trade addresses a real need."
Fifth Third added that clients using Fifth Third Market Trade will continue to have access to a professional risk management representative as a resource.