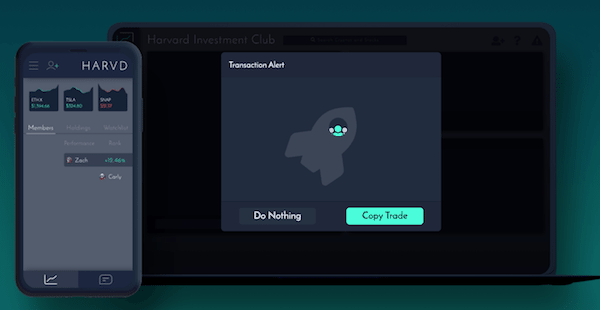 On Tuesday, U.S.-based fintech CommonStock announced the launch of its new social investing platform for stocks and cryptocurrencies. This news comes just as CommonStock secures nearly $2 million during its seed funding round, which saw participation from Social Capital, Resolute VC, and Studio VC.
CommonStock reported it utilizes API connections to all major brokerages and crypto exchanges to allow users to more efficiently trade and monitor assets. Regardless of a person's trading experience, CommonStock centers on financial literacy through their core social feature, Groups. The platform is available to anyone and is free to download. Users do not have to connect to a brokerage or crypto-exchange to use the platform, but it is highly encouraged in order to harness the full potential of the app.  There are no trading fees associated with using CommonStock. While sharing more details about the platform, David McDonough, Founder and CEO of CommonStock, stated:
"The biggest barrier for any new investor is that they don't know where to start. Finance and investing was a black box to me, until I learned how to invest through my family and friends. It was only natural that we'd want to create a place for people – at any stage of their investment life – to interact with their family and peers and learn about the market while doing so. CommonStock unites people who want to start investing, gain trading expertise and knowledge, and those who are passionate about the industry."
CommonStock added it is opening its full availability to all iOS users, with Android availability coming later this year.