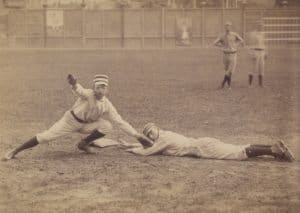 An internal investigation into insider trading at Coinbase has determined that none took place, Fortune reports.
Coinbase, the biggest cryptocurrency exchange in the US, came under scrutiny last December when the price of Bitcoin Cash jumped only hours before the coin debuted on the exchange.
Crypto forums lit up with accusations that Coinbase insiders had bought a bunch of Bitcoin Cash just before the listing.
Insider trading often involves buying a stock on secret information just before a listing. Traders then sell the coin at a profit in the post-listing run up.
Industry experts have noted a phenomenon called "The Coinbase Effect": each time a coin gets listed on the exchange, its price pumps.
Getting listed on Coinbase is the crypto equivalent of entering the major leagues. Not only do coins access a larger segment of the American market there, coin projects experience a rise in perceived legitimacy based on Coinbase's own reputation as a compliant, generally reliable exchange.
Coinbase hired two law firms to conduct the investigation, which started last December. Coinbase told Fortune:
"We can report that the voluntary, independent internal investigation has come to a close, and we have determined to take no disciplinary action."
Bitcoin Cash is a "fork" (code copy) of Bitcoin that launched in August 2017. The coin was created after after internal conflicts about the design of Bitcoin prompted Roger Ver to defect from the project and deploy a new coin with Jihan Wu.
The "fork" created tension across the crypto world. Some were concerned that a badly designed code fork would misplace digital coins or allow for double-spending. Others feared a rapid devaluation in the price of Bitcoin. Still others wondered whether Jihan Wu would abandon Bitcoin or use his monopoly over Bitcoin mining and chip manufacture to sabotage Bitcoin in favour of the Bitcoin Cash.
Seasoned crypto traders regard crypto price manipulation on exchanges as a fact of life.
The trick, they say, is in holding large numbers of coins with low liquidity, and timing sales as much as possible to correspond with exchange listings and other features of the hype cycle.
Even in the absence of outside hype, anonymous "whales" on minimally compliant exchanges have pumped coin prices by wash trading back and forth to themselves. "Frequent trading" can jack up prices and stimulate interest in a coin. Then, at the top of the bubble that they helped create, whales dump the coin on less savvy investors.
Coinbase further angered investors around the Bitcoin Cash launch last year after they announced they'd list the coin January 15th, 2018, but instead launched it two weeks earlier, without notice.
Coinbase CEO, Brian Armstrong, was recently named one of Fortune's "40 Under 40," a list that ranks, "the most influential young people in business."