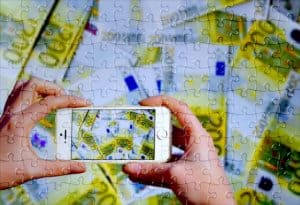 TransferTo, a cross-border mobile payments network, says its international money transfer business has hit $800 million in the first six months of this year. In 2017 during the same period, TransferTo booked just $310 million. The Fintech also reports it expects to surpass $2 billion in gross sales value by the end of the year.
The growth in payments is being fueled by multiple partnerships, according to TransferTo. These include partnering with Orange Money in Botswana and EcoCash in Zimbabwe, enabling mobile wallet to mobile wallet money transfers, and with  PayPal and Safaricom to connect Kenyan consumers and businesses to the global e-commerce marketplace.
At the end of 2017, TransferTo announced a partnership with South East Asia's mobile ride-hailing and payments platform, Grab, to facilitate real-time driver payouts.
Smartphone usage may be saturated in the developed world but other parts of the globe are still experiencing solid growth. Couple this with the acceptance of digital wallets and mobile payments and TransferTo expects their growth to continue for quite some time. This is even more relevant in countries where the population tends to be underbanked or not banked at all. Their smartphone has become their center for all financial services.
TransferTo's Chief Customer Officer, Aik-Boon Tan said they were pleased with their year to year growth. He said that while competition remained strong TransferTo has been able to "exceed our forecasts and deliver solid results across every region that we operate in."
Tan said their current pipeline and tech means ongoing momentum through 2018.
TransferTo's international money transfer was first launched in late 2016 and is now in more than 70 countries, using over 100 currencies. TransferTo is authorised by the UK Financial Conduct Authority under the Payment Services Regulations.