Singapore based online lender Validus is reporting a milestone of having originated over S$ 100 million in loans to SMEs. Validus is claiming to the be Southeast Asia's fastest growing SME lender. Validus is licensed by the Monetary Authority of Singapore (MAS) and is also a member of the Singapore Fintech Association
Launched in 2015, the company says an investment round led by Temasek-backed Vertex Ventures, helped to fuel significant growth in the last 12 months. Validus combines has financed over 1,400 loans to date. Loans average around S$70,000. Loan approval is pretty fast standing at less than 24 hours.
Ajit Raikar, CEO and co-founder at Validus, says the company is filling a void faced by SMEs. He notes that an SME funding gap exists of around S$20 billion in Singapore.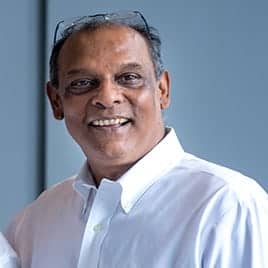 Validus is a peer‐to‐business lending marketplace designed to reduce financial intermediation costs – the benefits of which are said to be passed to both borrowers and investors.
"We are immensely proud to have helped accelerate the growth of so many of Singapore's SMEs, and yet we still have much work to do to empower many more such businesses. We have innovations in the pipeline that will give SMEs even more capital flexibility and choice to suit their business strategies, accelerating Validus towards our billion-dollar financing milestone by mid-2020," said Raikar.
Kee Lock Chua, CEO, Vertex Holdings says that as a lead investor and primary partner when Validus first started out, Vertex has been able to see first-hand how it has positively impacted SMEs to accelerate their growth and capabilities.
"While investment returns are important, what we value the most are companies that solve challenges and have societal impact – that's exactly what Validus is doing."
Validus has also formed a partnership with Visa helping to bring electronic payments by working with key banks. This partnership is described as delivering solutions that make it easier for banks and their small business customers to access and use a range of data, providing them with new insights.