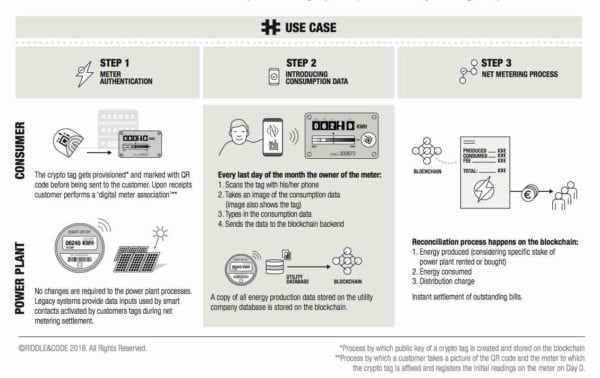 Energias de Portugal (EDP), a leading company in the Brazilian electric production sector, has become the first in the market to use blockchain technology for the measurement and recording of energy consumption and distributed generation coming from its consumers. While blockchain, or distributed ledger technology (DLT), is widely talked about as a panacea for financial services, there are other industry verticals that may benefit from DLT.
According to EDP, their solution facilitates the process of managing the energy produced by the solar plants and consumed by the customers, or so-called 'prosumers', who consume and produce energy at the same time.
EDP has partnered with Riddle&Code out of Austria to incorporate a blockchain solution for metering electricity. Riddle&Code has developed a non-removable cryptographic tag that is attached to domestic energy meters, that measure the co-consumption of each user. This facilitates the calculations for charging for electricity, as well as taxing, without the need to install an intelligent meter.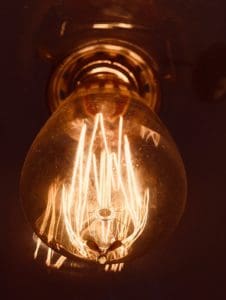 EDP says that among the benefits of this solution is the improved management of energy flow decentralization with the connection of the three stakeholders: distributor, consumer and distributed generation plant.  Blockchain guarantees the veracity, transparency and traceability of the data.
EDP's executive innovation manager, Lívia Brando, says the implementation of this innovative solution made it possible to transform a complex process into something simple, effective and safe for the parties involved, encouraging the use of distributed energy in Brazil.
Alexander Koppel, CEO of Riddle&Code, states they have developed a secure, cost effective and scalable solution for EDP.
"At the same time, we enable a completely new approach to business," said Koppel.
Sponsored Links by DQ Promote