India-based mobile wallet service provider Paytm announced on Wednesday it has acquired management startup Balance.Tech. Founded in 2010, Paytm claims to be India's largest mobile payment and commerce platform. It offers a full marketplace for consumers through its mobile apps. The company's investors include investors include SAIF Partners, Sapphire Ventures and Saama Capital and Ant Financial (Alipay) and last year, SoftBank invested $1.6 billion in Paytm's parent company, One97 Communications Limited.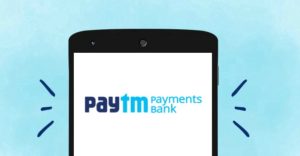 Balance.Tech is an everyday savings app that builds savings habits for users. Speaking about the app's acquisition, Ankit Kumar, CEO & Co-Founder, Balance.Tech, stated:
"Our team has been building automated products that make the saving experience relatable and delightful by helping users reach their goals in clever little ways. Our conversational personal savings assistant nudges users to build a saving habit, and give purpose to their money as they go about their busy lives. We look forward to bring in computational intelligence, unique design and proprietary algorithms with Balance to help Paytm users accomplish more with their money."
Madhur Deora, Chief Financial Officer & SVP, Paytm added:
"We are excited to welcome Ankit, Abhishek and the Balance.Tech team to Paytm. They have created a fantastic product with real user engagement. As we constantly look to create customised and intuitive user experiences, the Balance.Tech team will be an invaluable part of this journey."
Paytm went on to add that Balance.Tech's 6-member team has joined its product & design teams and is working on further enhancing Paytm's user/merchant interfaces. Financial details about the acquisition have not been disclosed at this time.