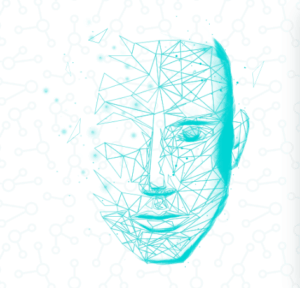 Olportal has announced they will be using speedy blockchain Hedera Hashgraph to build their decentralized messenger app. They also claim it will be the first decentralized messenger on neural networks with an Artificial Intelligence dialogue function. This apparently means plenty of bot speak to answer questions which is always cool in theory but something you really need to take for a test drive first. Olportal says you can already download the OLChat on the App store and Google Play. So far 170 downloads have already happened.
The Olportal team says the Hedera Hashgraph platform will offer a public, distributed ledger that enables anyone to easily develop lightning-fast, globally distributed applications such as their AI bot. Olportal says their implementation of a chat bot "may change our usual attitude to messengers. They explain that unique OLAI neurobots, which can learn a user's manner of speaking are integrated into the chats of the application.
Olportal says they will also include native advertising in their app so it comes with direct monetization for users. The Olportal ecosystem seeks to offer users a location to create, sell, buy, and apply neurobots for product advertising.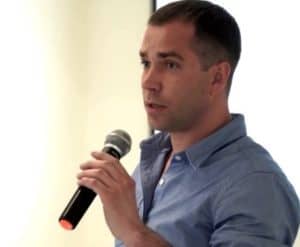 Artem Evdokimov, CEO of the Olportal, says that messengers and social media are part of everyday living.
"It seems that now we can communicate almost unlimitedly. However, owing to the great number of social networks and messengers, we don't often have time to answer our close ones in chats as typing is a very lengthy process … That is why we decided to create a new and groundbreaking messenger that will meet all requirements of an advanced user," says Evdokimov. "Olportal combines a unique idea of OLAI neurobots assisting in chats, the possibility to earn money and advertise products, and also opportunity to manage your crypto assets. All these advantages exist in the big Olportal ecosystem. We wish your communication would have no limits indeed, and the convenient messenger would become a real source of useful functions."
Jordan Fried, Global VP of Business Development for Hedera, issued a statement on Olportal;
"We are pleased Olportal has chosen to decentralize their intelligent messenger app on top of Hedera. Every day, new apps are realizing the speed and security benefits that the Hedera public ledger will deliver, and we welcome Olportal to this ecosystem."
If you want to learn more about the project, visit the official website of OLPORTAL — olportal.ai or read the Hedera whitepaper at https://hederahashgraph.com/whitepaper.
About OLPORTAL
All intellectual property of the OLPORTAL project, its rights, and the patent on the OLPORTAL Trade Mark belong to the group of companies OLCF Corporation and OL Corporation. The functioning MVP of the project (you may download it from App Store and Google Play) is the basis for OLAI neurobots' implementation. The aim of the project is to create a multifunctional high-tech application, where users will be able to solve their everyday tasks and problems and have the possibility to earn money. OLPORTAL is the first in the world decentralized messenger on neural networks with the function of Artificial Intelligence communication with an ecosystem enabling users to create and exploit their neurobots.
You may find more information about the project on the website olportal.ai. Subscribe to OLPORTAL's official pages on Facebook, Twitter, Medium,Reddit, or Telegram to keep up with the latest news of the project.