U.S. fintech OpenFin announced on Wednesday it has appointed Deutsche Bank's Head of Market Data, Risk, and Compliance, Stephen Wood, as its newly created Global Head of Enterprise. OpenFin reports that Wood brings to its team more than 20 years of financial services industry experience, along with insight in the full trade lifecycle having worked in exchanges, data vendors, the back/middle office, trading technology and extensively with the front office.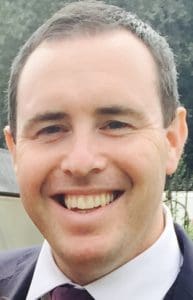 According to OpenFin, Wood will be responsible for driving the firm's enterprise deployment strategy by working closely with banks, asset managers and hedge funds that are now running their financial desktop applications on OpenFin's platform. He will also be responsible for continuing to develop relationships with fintech and market data vendors who are aiming to build on OpenFin, to further collaborate among these firms and accelerate their time-to-market, by enabling their applications to be more easily deployed to end users.
Speaking about his new position at OpenFin, Wood stated:
"I firmly believe the financial services industry is changing; with revenues shrinking, cost is becoming a fundamental driver to success. Firms can no longer afford the multiple rounds of software packaging, security reviews and testing required every time a new or updated version of an application is released. These processes stifle innovation and delay access to new features and functionality that can drive greater productivity and profitability."
Adam Toms, CEO of OpenFin Europe, then added:
"As Global Head of Enterprise Deployment, [Woood] will play an instrumental role in our growth strategy, to enable major financial services vendors, fintech, banks, buy-side firms and hedge funds to build innovative solutions on OpenFin, and get those applications quickly and securely deployed to end users."
Founded in 2010, OpenFin claims it is the financial industry's first common operating system. It enables rapid and secure deployment. The company reported that big named banks and trading platform use its services to deploy desktop applications both in-house and to buy-side and sell-side customers. OpenFin also reported that it is now licensed to more than 145,000 financial desktops globally. The company's investors now include Bain Capital Ventures, DRW Venture Capital, Euclid Opportunities, J.P. Morgan, Nyca Partners and Pivot Investment Partners.