BBVA announced on Thursday it is now offering customers with greater banking security options through its mobile app. BBVA reported it is allowing customers to manage security levels on their smartphones from a single point in the app. According to BBVA, users can now configure the "security area" from the menu, and they can disable functionality for all their accounts and contracted products or even hide them from view.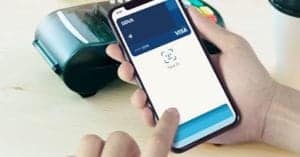 BBVA also revealed when customers want to reactivate operational mode for their accounts, cards, or savings products, they will be able to do so from the app or by calling the BBVA dedicated telephone number. BBVA then reported that this update will be accompanied by another useful tool, transaction restrictions on cards. Customers may now enable and disable specific transactions on their cards, which includes payments at point of sale terminals, remote payments, and limits on ATM withdrawals.
BBVA went on to add that it closed the first half of the year with 3.6 million mobile customers and has registered 50 million BBVA application sessions per month.  The bank's app has just been recognized for the second year in a row as the best in Europe by Forrester Research.
BBVA's mobile app's new security features comes just a little over a month after BBVA announced it signed a €100-million-euro long-term bilateral corporate loan with ACS, which will be used for financial general needs. BBVA reported that the deal shows that BBVA Corporate and Investment Banking is continuing to focus on an innovative financing model for its corporate clients.