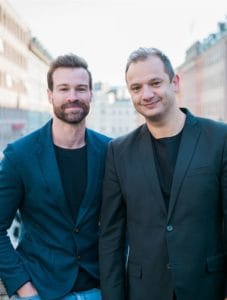 FundedByMe, a European investment crowdfunding platform, has published semi-annual numbers that indicate strong growth.
According to the company, during the first 6 months of 2018, FundedByMe saw top line revenue increase by 495%.
The company called the report  a "very successful first 6 months, with a continued growth and a strong demand from entrepreneurs and investors."
FundedByMe said they have listed a total of 29 campaigns that have been successfully completed in the first half of the year, which is a clear improvement compared to the previous year which booked 30 in total.
Revenue in the first 6 months increased to (approximately $560,000), compared to 0,87 MSEK in the first 6 months of 2017. The loss of -4,90 MSEK is said to be in line with the results from year prior of -4,69 MSEK.
"FundedByMe's board and team have worked extremely hard on shifting the company's focus towards a growth increase, combined with revenue. The hard work is starting to pay off. I am happy to see that the numbers are pointing in the right direction and that our crew is strong for our future challenges," stated Daniel Daboczy, CEO and co-founder.
FundedByMe is Scandinavia's largest equity crowdfunding platform. Since inception, FundedByMe has helped fund over 470 companies from over 25 different countries to gather more than €52 million. FundedByMe claims over 250.000 registered investors from around 200 countries.

At the beginning of 2018 FundedByMe filed an application to be listed at NGM, which is expected to take place at some point in the future.

Complete financials are available here in Swedish.

Sponsored Links by DQ Promote