BitCapital, a blockchain company with operations in OTC markets, has teamed up with Pundi X to bring 1,000 cryptocurrency point-of-sale (POS) terminals to Brazil. According to Pundi X, the terminals will be rolled out to hundreds of venues in Brazil.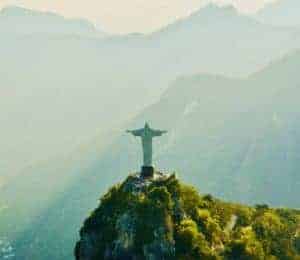 While sharing details about the partnership, Zac Cheah, CEO and Co-Founder of Pundi X, stated that Brazil is gaining a reputation of being a popular cryptocurrency location the market is an ideal "point of entry" digital currencies.
"BitCapital is the ideal partner for our debut in Brazil. Not content to be an OTC leader in a market of global significance they are looking to take on banks and deliver a new payments solution."
Ricardo Guimaraes Filho, founder of BitCapital also commented:
"Brazil and Sao Paulo lead on every metric when it comes to traditional finance and tech in South America. Yet, crypto lags unaccountably behind. We think we know why: the answer is a crypto-friendly bank that facilitates adoption. There's only one game in town at the moment for easy, understandable solutions for crypto adoption and that's Pundi X."
The partnership with BitCapital comes just one week after Pundi X signed an exclusive distribution arrangement with Manticora Capital for the Colombian market.