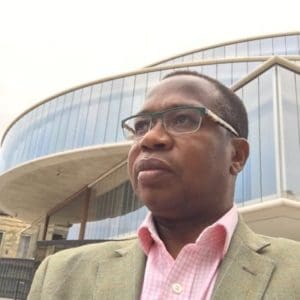 Zimbabwe's new Finance Minister, Mthuli Ncube, has urged central bankers in his inflation-plagued country to reconsider their cautious stance against cryptocurrencies, and says he may push the establishment of a national cryptocurrency for Zimbabwe, ITWebAfrica reports.
The country should also should be more forward looking, like Switzerland, says Ncube:
"Zimbabwe should be investing in understanding innovations and often central banks are too slow in investing in these technologies. But there are other countries which are moving faster. If you look at the Swiss central bank they are investing in- and understanding bitcoin."
New developments must be given due consideration, he added, and good legislation depends on it:
"One can pay for travel using bitcoin in Switzerland. So, if these countries can see value in this and where it's headed, we should also pay attention. We have innovative youngsters so the idea shouldn't be to stop it and say don't do this, but rather the regulators should invest in catching up with them and find ways to understand it, then you regulate it because you now understand it."
According to ITWebAfrica, an ongoing shortage of foreign currency in Zimbabwe has, according to the publication, "been largely caused by depleting Nostro accounts as exports decline, and the over-issuance of Treasury Bills (TBs) to finance government spending."
Zimbabwe's former minister of Finance and Economic Planning, Patrick Chinamasa, has said the country's economy is "96% cashless" at present.
As foreign reserves dry up, local merchants have been unable to restock shelves and inflation digs in deeper as scarcity further drives up prices.
Banks have imposed withdrawal limits, and Zimbabweans are now travelling to border towns like Musina, South Africa and Francistown, Botswana looking for cash at local banks.
Bitcoin advocates say that their global and decentralized cash network hosted on the Internet can benefit people in troubled economies because they can use it as a hedge and store of value.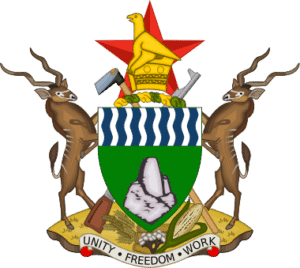 The LocalBitcoins peer-to-peer trading service regularly logs some of its busiest activity in inflationary places like Iran, Venezuela and Zimbabwe.

LocalBitcoins peer-to-peer trading service regularly logs some of its busiest activity in inflationary places like Iran, Venezuela and Zimbabwe

Bitcoin advocates also claim that Bitcoin can offer liquidity and stability in places like Africa, where credit card fraud is common. Bitcoin payments are "push" payments that cannot be reversed without the consent of all parties.

So far, mainstream finance institutions have typically eschewed Bitcoin because it falls outside of their control and doesn't necessarily accommodate standard practices related to money laundering and customer identification.

According to the report, the Reserve Bank of Zimbabwe (RBZ), "recently requested that financial institutions avoid cryptocurrency transactions for fear of possible problems from unregulated trading."

A circular signed by the RBZ Registrar of Banking Institutions, Norman Mataruka, says the RBZ's stance is designed to, "protect the public and safeguard the integrity, safety, and soundness of the country's financial system."

Cryptocurrencies are not currently regarded as legal tender under Zimbabwean law.

Sponsored Links by DQ Promote