On Tuesday (2 October 2018), Austria will become the first European country to issue a government bond using blockchain technology. The Austrian government is auctioning off €1.15 billion in Bonds using Ethereum to manage the security issuance.  The issuance will be handled by the Oesterreichische Kontrollbank (OeKB) on behalf of the Federal Government Finance Agency (OeBFA). The OeKB said that following successful tests of using a blockchain notarization service the tech will be used for the first time as part of the auction system or ADAS (Auction Procedure for Federal Bonds of the Republic of Austria).
Karsten Mueller, managing director of the ChainBerry GmbH, which put launched a Blockchain stock fund, commented on the government bond issuance:
"… But this [blockchain issuance] is only the beginning. The huge potential is shown by other regions of the world. For example, the World Bank, supported by the Commonwealth Bank of Australia, issued Bond-i, the world's first blockchain bond, at the end of August. And the fifth largest Chinese financial institution, the Bank of Communication, recently launched a blockchain-based and mortgage-backed bond," said Müller.
Mueller believes the Chinese are taking a significant step further than the Austrians.
"The way the bond was launched could have thwarted the financial crisis ten years ago. The problem ten years ago was mainly that a runaway US mortgage market had become completely disconnected from reality in the refinancing sector. And this was due to the complete lack of transparency of the markets: on the basis of mortgages with partly doubtful quality, bond structures were created across many levels and pushed into the investors' accounts across the world. "Nobody knew about the origin of the mortgages underlying the paper," stated Müller, "not even the rating agencies."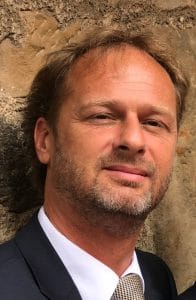 This lack of transparency can be alleviated by using blockchain to better track and correlate assets.
"When the mortgages began to fail, the chaos was perfect," added Müller. "Blockchain could have prevented this. Because unlike ten years ago, today the right to every single mortgage can be digitally securitized by means of an asset token. The transfer of this right is documented in a blockchain tamper-proof and without the participation of third parties. On this basis, financial institutions will be able to bundle these asset tokens and, for example, issue them as bonds – of course on a blockchain basis."
Even if the securities are bundled and derivatives are created – everyone will still be able to fully understand the origins of the asset.
"In this respect, the Austrian bond is a very good step towards more transparency and thus more security in the financial system," Müller said.
Sponsored Links by DQ Promote