One of Canada's main cryptocurrency exchanges, Toronto-based Coinsquare, has announced it has secured a banking partnership with on of Canada's top five banks.
The bank has so far gone unnamed.
In a press release issued to announce the venture, Coinsquare says it is, "one of the only cryptocurrency platforms in Canada to secure such a relationship," and CEO Cole Diamond calls the deal a "boost":
"This is a tremendous boost not only for Coinsquare but for the entire Canadian cryptocurrency industry."
Banks and even credit unions in Canada are notorious among crypto aficionados here for generally refusing to cooperate with crypto start ups, who say the only way to get a business account is to avoid mentioning crypto altogether.
Exchanges like Vancouver-based QuadrigaCX, while attempting to explain sometimes montg-long delays to customers attempting to take money of the exchange, have written increasingly frustrated statements on their website claiming, among other things, abrupt account closures by banks.
Coinsquare has experienced similar delays and has offered similar explanations to customers in the past.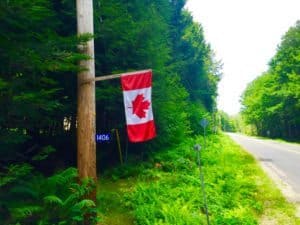 Banks, for their part, have cited concerns about being implicated in money-laundering and financial crimes by doing business with crypto firms. But crypto entrepreneurs have long suspected that banks' reticence also conveniences anti-competitive urges.
Adversarial relationships between banks and crypto have also probably not been helped by strong rhetoric from crypto communities about how digital currencies will one day destroy legacy banking.
Coinsquare has generally refrained from this type of grandstanding and has attempted to brand itself as a reasonably conservative, reliable and compliant exchange, and this latest announcement may constitute something of a detente.
Diamond continues:
"At Coinsquare, our motto has always been to 'Do Digital Currency Right'. This announcement is one of many examples of how institutional third party partners put their faith in our approach to the cryptocurrency business. We're thrilled to start a relationship with a major Canadian bank and we're excited for what it means for our users."
In the same release, Coinsquare says it also recently, "became one of the only cryptocurrency trading platforms in the world to successfully complete…an organization-wide third-party consolidated financial statement audit."
According to Coinsquare, the also unnamed "nationwide accounting firm" that completed the audit, "expressed the 'unqualified opinion' that all of Coinsquare's financial statements are 'free from material misstatement.'"
Coinsquare also says it was recently "recognized" as the 2nd most-sought after and fastest growing startup by LinkedIn, based on data from 575 million users.