Startupbootcamp Scale FinTech in Latin America, a joint venture between Startupbootcamp and Finnovista, celebrated this week the end of its first cohort during its Demo Day at FINNOSUMMIT Miami: a regional leading FinTech event, welcoming a total of 300 attendees.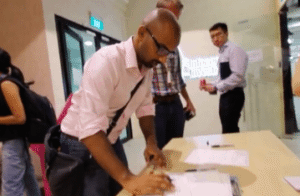 According to the venture, the four fintech startups showcased the evolution they have achieved during the scaling process in front of key players from across the financial services industry in Latin America and the Caribbean. It was revealed:
"Over the last six months, the entrepreneurs visited the Startupbootcamp Scale FinTech headquarters in Mexico City each month, to meet with more than 90 mentors and attended several customized masterclasses, fireside chats and workshops on how to improve and enhance  their businesses. In addition they had 1:1 meetings with key players from the financial industry and the partners of the program: Visa, Fiinlab powered by Gentera, Banregio, HSBC Mexico, EY Mexico IGNIA, LATINIA and White & Case."
By the end of the program, the four startups announced triple-digit growth in diverse metrics such as new users and revenue:
Christine Chang, Program Director of Startupbootcamp Scale FinTech Mexico City, commented:
"The startups have registered a triple-digit increase across various metrics within their businesses since the beginning of the program, due to the participation of 90 mentors, our partners and customized content."
Change then added that she and her team have already opened applications for the next program.