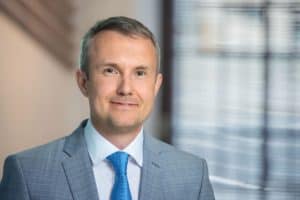 VNX Exchange, a trading platform for tokenized VC assets, has partnered with NEM.
Founded by CEO Alexander Tkachenko in 2017, Luxembourg-based VNX Exchange is seeking to create a regulatory-compliant marketplace to link investors and venture capitalists in search of liquidity. VNX Exchange is a member of the Luxembourg House of Financial Technology (LHoFT), Infrachain and APSI (L'Association des Professionnels de la Société de l'Information), and is said to be working closely with key European capital market institutions and advisors to develop an industry-leading platform that will open the VC market to new global investors.
This new partnership expects to develop protocols and standards for operating security tokens on the NEM blockchain through their entire life cycle.
NEM has a permissioned, private blockchain that is described as delivering "industry-leading transaction rates for international ledgers."
VNX Exchange and NEM area also working to develop a liquidity program to incentivize VC funds investing in startups involved in the NEM ecosystem.
VC funds will be able to participate in initial coin offerings / security token offerings on the VNX platform. XEM (NEM) will be offered as one of the currencies on the VNX platform.
"Our partnership with NEM and the opportunities it introduces for the security token ecosystem worldwide are extremely encouraging," said Tkachenko. "We believe that tokenized assets are the future of capital markets, and that blockchain offers tremendous opportunities to improve how financial markets, especially private ones, operate."
Kristof Van de Reck, Interim President for the NEM.io Foundation, said that he sees projects like this as bridging the gap between mainstream finance and the crypto world.
"This partnership gives us the ability to learn more about regulatory compliance specific to our technology, and ensures NEM remains at the tip of the spear with regards to security token offering. We also look forward to growing NEM's ecosystem by leveraging VNX's platform."
Sponsored Links by DQ Promote