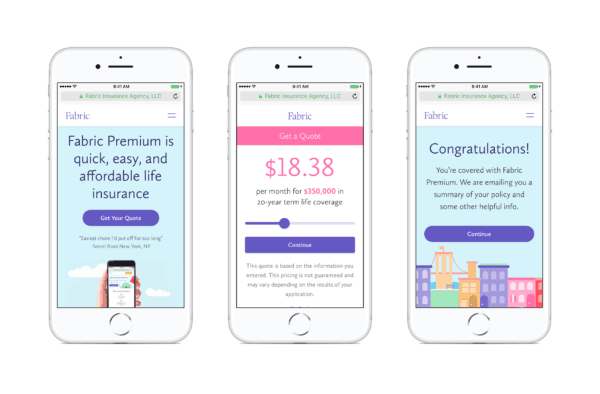 U.S. insurtech Fabric announced last week it has launched a new digital sharing feature, Trusted Contacts, for its life insurance policies Founded in 2015, Fabric now offers a digital insurance-buying experience that it claims to be fast, affordable, and easy.
"Our goal is to help young families feel secure financially. Fabric is run by a diverse, world-class team of data, technology and insurance professionals, and backed by top-tier investor Bessemer Venture Partners."
Fabric reported that the Trusted Contacts feature is now available on all term life insurance policies offered through its platform. This includes a new term life experience that makes it possible to purchase term life coverage in minutes without a health exam, which also launched last week in 47 states and Washington, D.C. Future additions to the Trusted Contacts feature will allow Fabric customers to securely share specific information with other family members and trusted advisors. Speaking about the insurance policies, Adam Erlebacher, Co-Founder and CEO of Fabric, stated:
"The number of unclaimed life insurance policies should be zero. otherwise the product is just not doing its job. Fabric helps make sure that families and parents always have peace of mind, with the information they need at their fingertips."
All Fabric's policies are issued by Vantis Life.