Denmark-based Danske Bank announced on Wednesday it has joined the Marco Polo Network, which is described as a network of commercial banks in the trade finance market. According to Danske Bank, the Marco Polo Network is a bank-focused network of platforms, combining the Corda blockchain technology from R3 with the open API driven platform from TradeIX.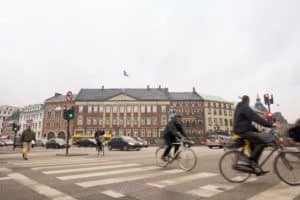 Danske Bank reported that by participating in the Marco Polo Network together with a growing number of banks in- and outside the Nordics, it may contribute to the initiative and develop the required API driven bank services to the network.
"Corporate clients are increasingly demanding financial solutions to optimize their working capital and are thereby setting high standards to automated processes and digitization."
Danske Bank went on to reveal that the Marco Polo Network aims to have its first solution to banks and corporate customers ready by the first quarter of 2019 and is thereby a front-runner in the industry that leverages on new technologies and open API (Application Programming Interface) driven applications. Danske Bank added it joins BNP Paribas, Commerzbank, ING, Anglo-Gulf Trade Bank, Standard Chartered Bank, Natixis, Bangkok Bank, SMBC, DNB and OP Financial Group, who are also members of the Marco Polo Network.