FIC Network, a blockchain technology provider for the fixed income market, announced on Wednesday it has launched its mainnet and recorded the first privately placed corporate bond on its platform. FIC Network claims this is one of the world's first corporate bonds issued on the blockchain.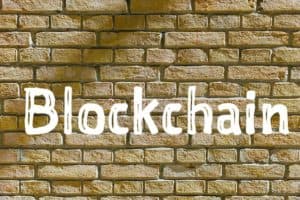 FIC Network revealed that the inaugural transaction of the corporate bonds is its first step toward simplifying, streamlining and rebuilding the infrastructure for the entire fixed income market.
"With its blockchain-powered web platform, FIC will enable the listing, settlement, and redemption of any type of fixed income instrument (including corporate bonds, asset-backed securities, and hedging instruments). Designed as an institutional-grade platform, FIC Network will deliver significant cost savings through a completely digital, blockchain-based process, from issuance to redemption."
Arturs Ivanovs, Founder of Factury Inc., the parent company of FIC Network, stated:
"FIC and its technology will enable the democratization of the fixed income market and increase access to capital for small and medium-sized businesses. The issuance of this bond is the first step toward rebuilding the infrastructure for the entire fixed income market. Our institutional grade platform enables easier and more efficient issuance, management, trading and settlement of fixed income instruments for all market participants. It ultimately delivers cost savings through a completely digital blockchain based process and by minimizing back-office operations."
FIC Network has notably provided the technology for Capstone Intelligent Solutions to issue its privately placed, one-year, US Dollar denominated bond to investors. LK Shields acted as legal advisor. The bond was revealed to be recorded by the parties using FIC Network's blockchain infrastructure, the open-source FIC wallet, FIC coins, and the FIC business platform.
FIC Network is backed by leading blockchain and fintech venture capital firms Boost VC and Bialla Venture Partners, and it was a global top 10 pick at Startupbootcamp Fintech NY. The company has offices in Bermuda, New York City, NY, Philadelphia, PA and Riga, Latvia.