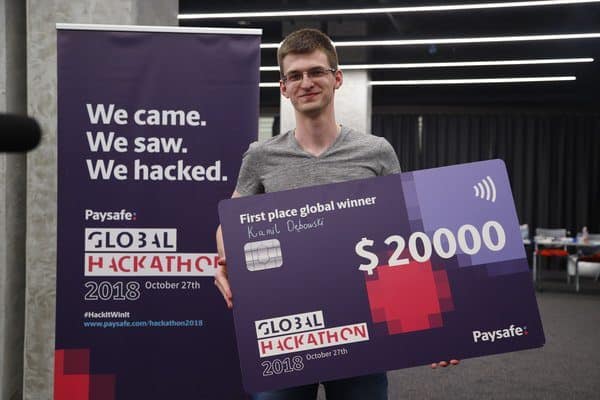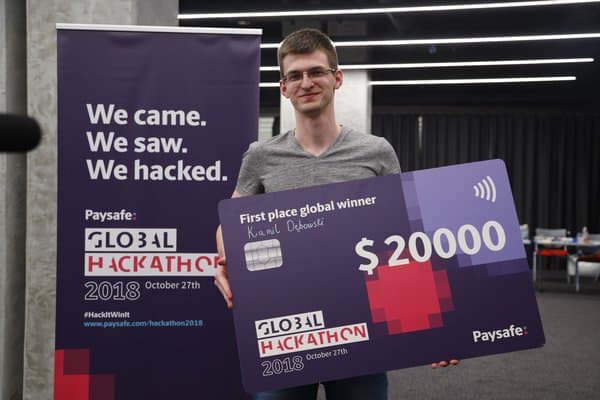 Global payments provider Paysafe announced on Monday the winner of its global hackathon. As previously reported, the company hosted its first global hackathon in five of its developer locations, which are Sofia (Bulgaria), Vienna (Austria), Hyderabad (India), Montreal and Calgary (Canada). The event was specifically created to identify new ideas, talent, and innovation that align with Paysafe's "technology ambitions."
According to Paysafe, the hackathon consisted of two stages: firstly, an online qualifying challenge followed by an in-person, the company's hosted event. The final top three winners were chosen by an experienced panel of Paysafe judges based on the speed and methods they used to solve complex challenges.
Paysafe confirmed that Kamil Dębowski, a Polish developer, a $25,000 cash prize for being the ultimate winner of the blockchain. Dębowski beat more than 850 developers who participated in the event which took place across three Paysafe offices in Sofia, Hyderabad, and Calgary. Paysafe reported it also awarded cash prizes to the fastest three developers to crack the online challenge.
The two runners-up for the on-site challenge were Vikram Singh Panwar from India, and Lewin Gan from the US, who both won $5,000. This was Scott Wu in first place, who won $3,000 followed by Neal Wu who won $2,000 and Steven Hao who picked up third place and $1,000. All three winners were based in the U.S.  Speaking about the event, Paysafe's Chief Product & Transformation Officer, Karim Ahmad, stated:
"We had a fantastic response to our first global hackathon and the quality of the individual projects that were submitted really impressed our judges. Congratulations to the winners who were truly exceptional.  We plan to host further hackathons as a way of securing the very best people in our IT team and achieving our bold growth ambitions."
Nick Walker, Chief HR Officer of Paysafe, added:
"One of the main objectives of the global hackathon was to further raise Paysafe's profile as a leading employer in the developer community. Attracting new and innovate developer talent is key to ensuring we keep our promise of developing and pioneering the next big things in payments."
Sponsored Links by DQ Promote