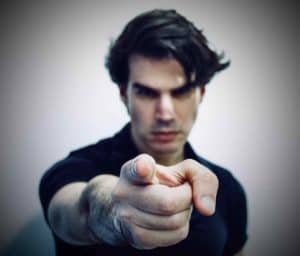 Pilates, a private bank accused by murdered journalist Daphne Carauna Galizia of laundering money for Maltese politicians and foreign interests, has lost its license, Financial Times reports.
The license was withdrawn last Friday by the European Central Bank (ECB), several months after Pilatus' founder and ex-chairman Seyed Ali Sadr Hasheminejad (also known as Ali Sadr Hashemi Nejad) was arrested in the US on March 28th and charged by US authorities with moving more than $115 million USD from Venezuela to Iranian companies in violation of US sanctions.
Sadr had pleaded not guilty to the charges.
At the time of Galizia's death by car bombing on October 16, 2017, Pilatus was listed among numerous plaintiffs, including Maltese politicians, pursuing 42 defamation cases against the journalist.
During the course of her career, much of which was spent exposing what she claimed was endemic corruption on the Island of Malta, Galizia was repeatedly threatened. Her house was attacked by fire twice and three family dogs were killed.
EU officials have previously expressed concerns over Malta's ability to prevent money-laundering on its soil, particularly with regards to Pilatus.
In 2016, Pilatus contracted KPMG and local lawyers to review its practices and was cleared by both.
But since his arrest, according to the Financial Times, evidence has emerged that Sadr was being investigated by US officials as early as 2012, two years before Pilatus opened its doors in Malta.
US officials have also reportedly claimed in the Sadr indictment that Pilatus, which "caters to wealthy individuals" and started a branch in London's Mayfair district last year, was bankrolled by Sadr using $9 million of "criminal proceeds directly linked to the Venezuela project."
Before her death, Galizia alleged links between Pilatus and Keith Schembri, the current Chief of Staff to the Maltese Prime Minister, Joseph Muscat, whose wife was implicated in the Panama Papers.
Galizia alleged that Schembri had traveled around the world and to Panama looking for offshore banks to store "kickbacks" before, "setting up a shady bank in Malta, hiding in plain sight."
Schembri has denied the allegations and is among plaintiffs that continued to pursue libel cases against Galizia even after her death, Ifex reports.
As of March 2018, 34 libel cases against Galizia were still active, including one by Schembri, even though, "Keith Schembri's lawyer (failed) to bring any witnesses to court, (and) one of these witnesses was found to be in contempt of court, and his arrest was ordered to compel his attendance at the next hearing on 7 May."
Pilatus Bank founder Sadr, who is married to a US citizen and maintains residences in Manhattan and London, is now awaiting trial in custody after being denied bail by U.S. Magistrate Judge Barbara Moses, who believes Sadr is at high risk of fleeing prosecution due to his wealth and global connections.