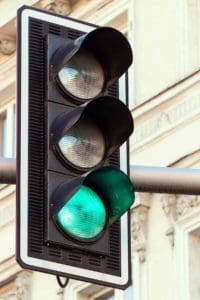 DESICO, a company that is building a security token platform, launched its own security token offering (STO) this week. As was previously announced, DESICO is issuing the STO under EU law. Operating in both Paris and Vilnius, Lithuania, DESICO is said to be compliant with the laws in the Republic of Lithuania. Specifically, DESICO says it will conduct its offering through the EU-based brokerage, crowdfunding, and e-money license holders.
Investors are now able to purchase the DESI tokens will entitle the holders to receive a portion of the platform's revenue.
DESICO reports that it went through several regulatory filters, finally securing the required regulatory structure for its offering.
The company says that investors from anywhere in the world may participate with the exception that US based investors must be accredited.
Laimonas Noreika, co-founder and CEO of DESICO, said tokenized securities will bring more value and more protection for investors.
"Out of all the security token platforms, we are the ones who are doing offering for retail investors in European Union jurisdiction,"  Noreika explained.
During the crowdsale, the company will issue the DESI tokens, which expect to deliver quarterly payouts to investors. The payouts are said to constitute 12.5% of the company's revenue. There will be no cap on revenue-based payouts for holders. Thus, the DESI tokens model enables investors to benefit from DESICO's revenue and growth.
DESICO describes the move as showing potential clients that the company is pursuing the same business model that is proposed for users.
Retail investors must invest a minimum of $230, while the maximum investment limit will be the equivalent of $5,750,000. Accredited investors will be required to invest at least $143,750, with no upper limit.
Investors planning to take part in DESICO's offering must adhere to know-your-customer (KYC) and anti-money laundering (AML) requirements.
DESICO says it will issue not more than 38,575,472 units of DESI Tokens. All emission of 38,575,472 DESICO Tokens will have a right to a revenue of 12,5% of companies of DESICO group. In case less than 38,575,472 tokens will be issued the total amount of revenue transferred to token holders will be proportionally reduced.
In this first tranche, DESICO will offer 1,023,018 DESI Tokens.
The offering will be delivered through licensed crowdfunding platform "UAB Finansų Bitė verslui" and licensed financial brokerage firm "FMI DV Invest".
Have a crowdfunding offering you'd like to share? Submit an offering for consideration using our Submit a Tip form and we may share it on our site!