IFR of Tsinghua University Launches Global Fintech Venture Competition (2018) at the 5th World Internet Conference
On November 8, the 2018 Global Fintech Venture Competition (hereinafter referred to as the "Competition") was officially launched at the Fintech and Credit Society Construction Forum of the 5th World Internet Conference. The Competition aims to explore the latest business models and technology and promote industrial integration and healthy development of the Fintech industry.
The Competition was initiated by the Institute of Fintech Research (IFR), Tsinghua University and hosted by WeiyangX.com, a Fintech postal incubated by PBC School of Finance, Tsinghua University. It has gathered professionals from academic, financial and investment fields both at home and abroad.
It is reported that the Competition will be divided into four stages: preliminary, regional final, startup bootcamp and the Global Final. The 3-month competition will focus on 4 topics: Fintech empowering traditional finance, Fintech empowering balance sheet, Fintech empowering innovative financing and Fintech empowering financial infrastructure construction. In the end, the pane of judges will select the four most valuable entrepreneurship program corresponding to the 4 topics mentioned above. (Source: Caijing.com.cn)
Insurtech Platform Liangzibao Completes A+ Round Financing
On November 6th, the internet insurance platform Liangzibao announced that it had completed its A+ round of financing.
This round of investors includes US stock listed companies ppdai.com, Xidian Tianlang Venture Capital, Liner Capital, and more. Tang Peng, the founder of Liangzibao, said this round of financing would be used for technology development, product upgrade, and business development.
Founded in September 2016, Liangzibao provides customized insurance services for small B-end users for vertical situations such as driving schools, medical beauty, early education, and e-commerce. In October 2016, Liangzibao won the Angel financing; in 2017, Liangzibao won the A round of financing. (Source: iyiou)
Tencent is About to Launch WeChat Payment Service in Israel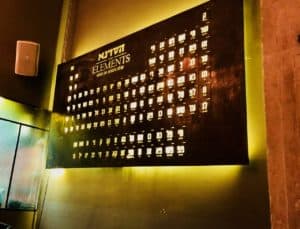 According to informed sources, Tencent is planning to launch WeChat payment service in Israel.
Calcalist reported on November 4 that one person familiar with the matter said that the company was negotiating with a local clearing company and considering launching the service locally. It is reported that the target customers of this service are tourists from China. At present, Tencent has not commented on this report.
Over the past few years, China-Israel economic relations have led to a sharp increase in the number of Chinese tourists to Israel. According to the statistics of the Israeli Ministry of Tourism, in 2017, 114,000 Chinese tourists visited Israel, an increase of 41% over 2016.
WeChat Pay is a digital wallet service launched by Tencent's instant messaging and social media platform WeChat. AliPay is the main competitor of WeChat in China. In January this year, AliPay, a subsidiary of Alibaba Group, began to provide services to Chinese tourists visiting Israel. (Source: huanqiu.com)
Tencent to launch WeChat payments in Israel #Fintech
Fintech Startup Weidai.com Updates Prospectus for its Listing in the US
On November 7, Weidai.com submitted an updated F-1 prospectus to the US Securities and Exchange Commission (SEC).
The latest prospectus shows that Weidai.com plans to issue 4.5 million ADSs (ADS represents 1 share of Class A common stock). If the underwriters exercise the over-allotment option, the maximum issuance amounts to 5.175 million shares of stock. Weidai.com is expected to have an IPO issue price of $9 to $11 per ADS.
Based on the median of $10, the total IPO financing will reach $35.1 million. It is reported that Weidai.com will be listed on the New York Stock Exchange, and the stock trading code is "WEI". The IPO underwriters are Morgan Stanley and Citigroup. (Source: 01Caijing)
Chinese #Fintech Weidai prepares for US IPO
---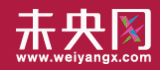 WeiyangX is the most influential website focusing on Fintech in China. The site covers the latest news, industry data analysis, business practices, and in-depth fintech cases in fintech. WeiyangX is incubated by Fintech Lab. Founded by Tsinghua University's People's Bank of China (PBC) School of Finance in 2012, the Fintech Lab is the first and leading research entity dedicated to leading best practices, promoting interdisciplinary innovation, and encouraging entrepreneurship in the field of fintech through scientific research and innovative project incubation.

Sponsored Links by DQ Promote