Marvelstone Group, a Singapore-based private investment company, announced on Monday it has signed an MOU with A*ccelerate to incubate artificial intelligence (AI) startups in Singapore. The company reported that the partnership aims to collaborate on developing a global AI Hub as a community for innovative companies, including startups, in the AI business.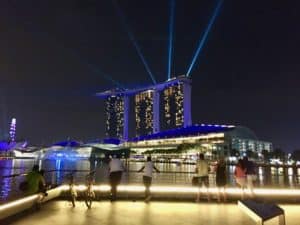 It was reported that with the MoU, which was signed on Friday 9 November in Singapore, Marvelstone Group and A*ccelerate will work together with the goal of accelerating growth and the internationalization of AI companies through improving access to talent, technology, financing, partnership, and networks. While sharing more details about the partnership, Joel KO, President of Marvelstone Group, stated:
"Promoting Singapore as a choice venue for high-growth AI companies from abroad to establish an office for expansion into the region is a key mandate behind this partnership. I'm very excited to work together with A*ccelerate for the benefit of the AI community in Singapore and the region."
KO went on to add:
"We will also work together to provide training and education in AI and related skills to equip the future workforce of Singapore with relevant skills for digital innovation. Finally, we commit to establishing a co-innovation platform to generate and validate ideas for AI solutions."
Founded in 2010, Marvelstone Group develops and invests in growing businesses. The company noted that with finance as its core strength, it also has diversified investments in technology, real estate, hospitality, trading, and media.