OneConnect, a subsidiary of China's insurance giant, Ping An, announced on Monday it officially opens in Singapore this month and is set to expand within the region at a rapid pace.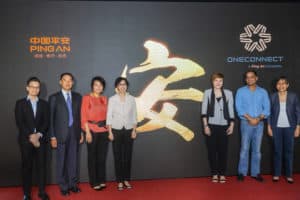 The company reported that while it is the early days for OneConnect Singapore, the new office have already received overwhelming regional customer interest in their technology products, has blockchain and a few AI (Artificial Intelligence) innovations such as facial recognition, voice print and AI-based credit risk control that are in demand from countries such as Singapore, Thailand, Philippines, Vietnam, and Malaysia. While sharing details about the new location and the company's growth, Tan Bin Ru, CEO of OneConnect Singapore, stated:
"These are exciting times and we're proud to be given such a huge vote of confidence in our innovation work for the fintech space, even though we just opened for business here. We intend to build a diverse and inclusive workplace culture as is our tradition. Despite our very Chinese roots, more than 30% of employees at Ping An are not Mandarin-speakers and we expect these numbers to grow, given that our focus countries are not primarily Mandarin speaking."
Sopnendu Mohanty, Chief Fintech Officer of the Monetary Authority of Singapore (MAS) also commented:
"We are pleased to welcome OneConnect to the fintech ecosystem in Singapore. The OneConnect platform offers advanced technical capabilities that leverage AI, blockchain, biometrics and cloud computing, all of which are highly relevant ingredients to support financial institutions on their journey of innovation to serve customers better. We believe that the opening of the OneConnect regional HQ and Innovation Lab in Singapore will add much vibrancy to the Fintech ecosystem and create many collaboration opportunities for the financial services industry in Singapore and the broader ASEAN region."
OnConnect went on to add that the OneConnect Singapore office is located at Mapletree Business City.