SpotOn Transact, LLC, a U.S.-based payments and software company, announced on Monday SpotOn merchants will soon be able to process transactions using cryptocurrency including Bitcoin, Stellar, Ripple, and Ethereum through its new partnership with Vaultbank, a technology company that uses blockchain to create, issue and trade financial instruments.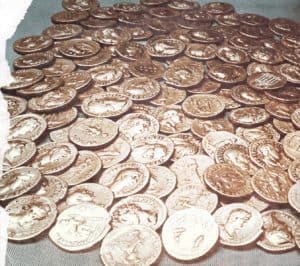 SpotOn reported that the new feature from Vaultbank will allow customers to pay in the currency of their choice, while the merchant can either convert the payment back to fiat currency or keep in cryptocurrency if desired. Additional features to be added in the future include the ability for merchants to have loyalty capabilities in cryptocurrency and the ability to buy/sell/trade cryptocurrency on the SpotOn platform. Speaking about the partnership, RJ Horsley, SpotOn President, stated:
"Today's ever-evolving digital market demands that merchants need a payment service capable of accepting a wider diversity of currencies including virtual currencies. Our new technology will allow thousands of SpotOn merchants to accept cryptocurrency without having to onboard to another payment processor or manually convert cryptocurrency funds into fiat."
Aaron Travis, the COO of Vaultbank, also commented:
"This partnership empowers the customer to pay in whatever digital currency they want, while the merchant gets paid in what they want, dollars."
SpotOn went on to add that with the launch of SpotOn cryptocurrency, small business owners will now have another option to upgrade and grow their business with an all-in-one platform that helps simplify running their business.