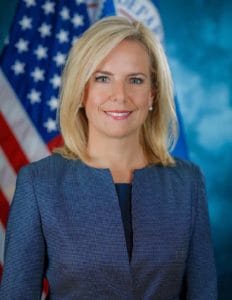 The Department of Homeland Security (DHS) Small Business Innovation Research (SBIR) Department is seeking proposals from contractors skilled in blockchain forensics, data analysis, and information sharing.
More specifically, the DHS/SBIR is satisfied with its ability to investigate transactions on the Bitcoin blockchain but seeks to be able to similarly scrutinize the Monero and ZCash blockchains, two cryptocurrencies explicitly designed for privacy:
"This proposal seeks applications of blockchain forensic analytics for newer cryptocurrencies, such as Zcash and Monero."
The department sees the potential for both security and commercial applications if the tech is successfully developed:
"Blockchain and Distributed Ledger Technology (DLT) are emerging technologies being leveraged for a wide range of commercial and governmental applications."
In other words, DHS/SBIR is seeking to break two currencies' main feature -privacy- and possibly expose all the transactions on those chains, legal or illegal:
"A key feature underlying these newer blockchain platforms that is frequently emphasized is the capability for anonymity and privacy protection. While these features are desirable, there is similarly a compelling interest in tracing and understanding transactions and actions on the blockchain of an illegal nature. To that end, this proposal calls for solutions that enable law enforcement investigations to perform forensic analysis on blockchain transactions."
The DHS/SBIR says it will favour proposals/tech that can be extended to work on other blockchains if necessary:
"Furthermore, with the proliferation of new blockchain variants, the desired solution should either attempt to show generality or extensibility, or at least provide working approaches to treating newer blockchain implementations."
The DHS/SBIR outlines a program of three phases:
"PHASE I: Design a blockchain analysis ecosystem or modify an existing one, that enables forensic analysis for homeland security and law enforcement applications for cryptocurrencies, such as Zcash and Monero…"
"PHASE II: Prototype and demonstrate the blockchain forensic technologies designed during Phase I…"
"PHASE III: COMMERCIAL OR GOVERNMENT APPLICATIONS: The proliferation of blockchain technology beyond the cryptocurrency arena has drawn interest from all other sectors, with new proposed blockchains for everything from banking, charitable donations, supply chain tracking, to automatically executing "smart contracts"…Because of the significant impact in areas such as governance, data sharing agreement enforcement, and encrypted analytics interchanges, there are a wide variety of applications in government and the commercial marketplace that can benefit from successful product development."
It should be noted that "enterprise blockchain" is regarded with some skepticism now because many projects have failed to yield promised "revolutionary" results.
That said, DHS/SBIR may only be planning to sell a forensics product that can cross industries if blockchains pan out there.