The German IoT platform Ameria has returned to Companisto for its third crowdfunding raise and this run is surely the most successful to date.  Having already raised €3,941,900+ from more than 127 investors toward its €5.5M goal, Ameria provides Connected Experience®, a worldwide unique, highly scalable cloud platform to digitalize public spaces whose software license model is distributed by globally active technology groups, including Accenture.
Nearing €4M #Crowdfunding Milestone @ameriapioneers @companisto #Eigenkapital #Beteiligung
The investment of more than €4 million (Series C/Growth Capital) in Ameria will accelerate the development of the existing CX Ecosystem and ensure innovation leadership. Ameria plans to use these investments to achieve exponential sales and earnings growth. Funding will be used for Commercialization, Distribution and Communication, Scalability and Reliability, Presentations and Tests, Improvement of Data Analysis & Interaction. Funding in excess of €4M will be used for equipment and the establishment of a training center for agencies/media production companies.
Based in Heidelberg, the platform has targeted retail customer bases in nine industries worldwide including the automotive industry, events, trade fairs, and Smart City. Ameria's Connected Experience® is already implemented at 460 locations worldwide with flagship customers like Allianz, HARIBO and Porsche.
Ameria problem-solves for clients, and works on creating shopping experiences, marketing/promotion of products & services, connecting online and offline offers, generating of customer data on-site and connecting with CRM.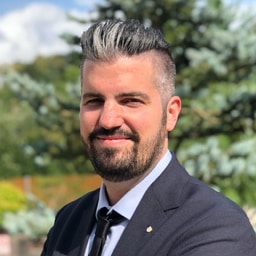 "The Internet of Things (IoT) is one of the most important innovation topics worldwide. Besides private devices and networking in production, the linking of IP-based solutions in public and semi-public space is the big topic of the future," commented Member of the Executive Board/Chief Technology Officer Ameria AG Dr. Marcus Götz. "With the Connected Experience®, we offer a worldwide unique, market-proven and highly scalable solution for this."
Ameria's CX Virtual Promoter is "the gateway" to the digital world in physical retail, trade fairs & events, and in corporate communication. A life-size avatar reacts to passers-by, addresses them in a targeted manner, and invites them to interact through simple gestures. Tech features include:
 84″ gesture-controlled display
Life-size virtual person or avatar
Stopping power, attention & interaction
Emotional brand and product experiences, gamification
Gender and age recognition
Frequency measurement, user tracking, and lead generation
Patented technology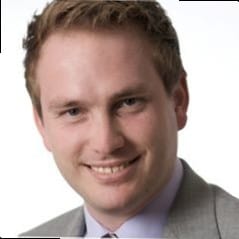 Helmed by CEO Albrecht Metter, other tech solutions include CX Beacon (customers receive location-based information within a smartphone app); CX Augmented Reality (digital 3D-models to present products in augmented reality); CX Price Tag (digital price tags and product information); CX Smart Data (BI platform that captures and analyzes customer behavior); and CX Composer (cloud software to create interactive content). CX Manager, a scalable "heart" of the Connected Experience®, supports all digital installations by Ameria and by other providers including content distribution & management, device management, monitoring, and support, data aggregation, user statistics & analysis and connection to third-party systems, such as customer and product databases (CRM, ERP systems).
Current investors include Serial Investor and CEMA AG CEO Thomas Steckenborn, Carlos Dennis and Süddeutsche Privatkapital AG Andreas Kochhäuser. For additional Companisto campaign information about Ameria, please click here. Other live campaigns on Companisto include Mopolis, Be Food StadtFarm, Rydies, Nepos and myEnso.
__________________________________________
Have a crowdfunding offering you'd like to share? Submit an offering for consideration using our Submit a Tip form and we may share it on our site!