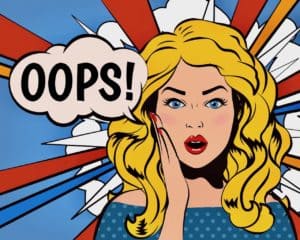 After making a fairly routine request on the 10th of November to withdraw 500 reals ($129 USD) from his cryptocurrency exchange account at Bitcambio, Kaique Nunes wondered why the exchange was making so many repeated attempts to contact him.
"Earlier last month, I issued some normal draft orders. After a while, Bitcambio called to let me know that they had issued all this value and that they needed me to recognize a document in a notary's office. I thought it was a coup," Nunes told Brazilian publication, Portal do Bitcoin.
Doubting the veracity of the contacts, Nunes declined to get back to the exchange.
As it turned out, the attempted contacts were legitimate and rather urgent. Because instead of wiring Nunes his 500 reals ($129), the exchange had briefly sent him R 137 million ($35 000 000 USD).
Though the exchange had successfully reversed the send (something that could not have happened if it had sent Bitcoin or another cryptocurrency), Bitcambio now needed Nunes to come in and sign a notarized document finalizing the reversal.
So they called Nunes again. "They said that they had already canceled, but that to complete the process it was necessary to go to the registry office, to recognize the signature and a document that they sent by email."
Unfortunately, Nunes once again thought someone was trying to hack him for a signature, and again did not return the call.
The exchange persisted in calling up Nunes to no avail.
Finally, on Tuesday, December 4th, Bitcambio's Roger de Souza posted about the debacle on the Bitcoin Brazil Facebook page, where he admitted the exchange's error and promised to compensate Nunes for his trouble and time:
"People, the mistake really happened. Kaique will be reimbursed for all the costs he has to go to the notary's office to solve this shit. Note is already being canceled."
To the Bitcambio Facebook page De Souza added:
"At Bitcambio everything is done strictly within the law. Mistakes happen, we are not afraid to have their attention."
According to De Souza, a "bug" caused a problem with the exchange's system for issuing "automatic notes," and the amount was too large to be reversed without notarization:
"We tried the cancellation, but the city hall demanded the letter of agreement. If it were a lower value it would be possible. "
Nunes reportedly met with a notary on Wednesday to finalize the reversal and thereafter joked:
"I just hope the IRS does not come knocking on my door."
Sponsored Links by DQ Promote