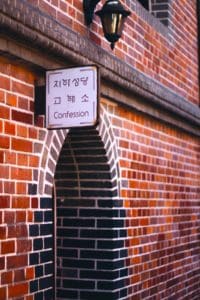 Members of South Korea's Democratic, Liberal-Democratic and Right Future Party will hold their first debate on the subject of cryptocurrency exchanges today in the Korean parliament, local media outlet Hani reports.
Cryptocurrency exchanges have been operating in Korea since 2013 and exchanges there are some of the most popular in the world.
But as is happening elsewhere, the industry is being increasingly called to account to explain operations.
In January of this year, the Korean government reportedly implemented a "Cryptographic Transaction Real Name System" to combat money-laundering, as it is obligated to do by various international organizations.
The change obliged customers loading fiat into their crypto exchange accounts to provide lawful identification and use verified bank accounts.
Hani adds:
"In addition, there are cases in which banks are not allowed to withdraw money from corporate accounts on exchanges and to limit remittances to foreign banks…"
A general clean up in the Korean crypto sector is also said to be leading to a cessation of the "legal voids" that previously allowed several of the 100 reported Korean crypto exchanges to operate unlawfully and/or steal customer funds.
The parliamentarians will reportedly attempt to evaluate the scope of crypto activity in Korea and will discuss how to develop "sound blockchain industries" in the country.
They will also hear form, "…experts in the field of finance…" who will reportedly propose, "a new way of operating the new market of crypto(currencies) transparently and efficiently based on the experience and knowledge accumulated in each field."
Lee Soek-woo, the CEO of the Korean crypto exchange Upbit will reportedly deliver a keynote address, "…on the role of the cryptocurrency exchanges and the need for regulation."
A panel including finance executive Hong Joon-ke of UBS Securities Seoul Branch; Hwang Hyun-chul, President of the Korea Financial Investment Association; Yoon Jong-soo, a lawyer at Clifford Chance; Lee Jun-run, CEO of KoFax and Dae-Kwon Kwon, head of the Financial Innovation Planning Department of the Financial Services Commission will also be convened to consult with the parliamentarians.
As well, representatives from the Korean crypto exchanges Upbit, Bitsum, Cobin, Coin One, High Fox, Coin Plug and Hanbitco will also be on hand, "…to draw up common issues through discussion panels and to implement them in practice."
Another goal of the session will reportedly be, "to formulate necessary legislation at the National Assembly's Council of Ministers."