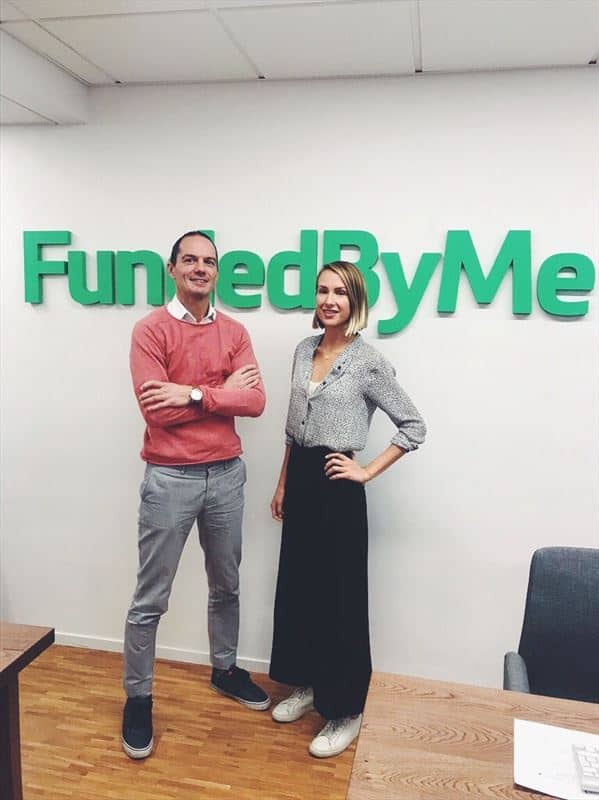 Sweden based FundedByMe has expanded into the Netherlands. The company is opening a new office and has hired Mikael Royson to manage the operations. FundedByMe says the expansion is part of a broader strategy of boosting its position in the European marketplace.
Kristin Svärd, Head of International Growth, FundedByMe, believes the Netherlands is right for them and in line with their growth plans. They believe the Netherlands market has "high potential."
"We're very happy to offer our current members the possibility to keep up with the Dutch startups and at the same time create opportunities for both Dutch entrepreneurs and investors," said Svärd. "The Dutch startup scene has been described as highly prominent, which we've seen by the amount applications we've historically received from cool Dutch startups, so we're ecstatic that we can now serve them locally."
Daniel Daboczy, CEO and co-founder, FundedByMe, added that crowdfunding companies all need an international strategy:
"To open up a new office in the Netherlands is strategically perfect for us, as the market regarding equity crowdfunding is very interesting and as many of our members are from that region. This step is definitely along the lines with our growth strategy and we have high expectations for both our partner and on the market itself."
FundedByMe has a presence in multiple locations beyond its Nordic base. Earlier this year, FundedByMe set up a partnership in Poland. The online investment platform also has a presence in Singapore, Dubai, Finland, and Malaysia.
With the physical presence in the Netherlands, FundedByMe hopes to attract more international investors and continue to promote crowdfunding as a first alternative when procuring capital.
"I have followed FundedByMe's strives for a few years now and I believe the opportunity to create this strategic partnership and starting the new venture is going to be very exciting. The Dutch market is very fragmented when it comes to crowdfunding platforms and equity crowdfunding especially is a very small part of the total capital raised. I look forward to start working with FundedByMe to change this!" said Royson.
FundedByMe promotes itself as a "full-service crowdfunding platform."

Since platform launch, FundedByMe has helped over 500 companies from more than 25 different countries rais more than 550 million SEK (€56 million). FundedByMe claims over 250,000 registered users.

Sponsored Links by DQ Promote