Medici Ventures, the blockchain holding company subsidiary of Overstock (NASDAQ:OSTK) says it has completed an equity token transfer using the Ravencoin blockchain. Medici reports it purchased $3.6 million in Chainstone Labs, a stealth Fintech startup that is focused on digital securities. Chainstone, founded by CEO Bruce Fenton, also owns Atlantic Financial, a digital asset investment and advisory company.
The entire transaction was a bit of a proof of concept operation as the transfer was touted as showing the simplicity of security transactions using blockchain. A video of the transaction was made for posterity. Ravencoin is a public blockchain that has captured the interest of Overstock/tZero. It was reported earlier this year that Overstock had purchased 60 million Raven Coins at $0.03 and was assisted with platform development.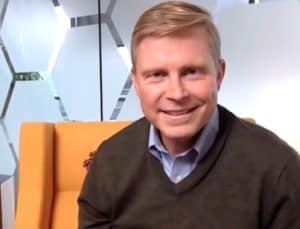 The Chainstone digital security token is one of the first equity tokens issued using a public blockchain.
Jonathan Johnson, president of Medici Ventures, said that Chainstone holds the same vision as Medici that blockchain is the future of securities transaction. Faster, simpler, and more secure.
"Our mission is to use blockchain to democratize capital, eliminate the middleman and re-humanize commerce. We believe our investment in Chainstone Labs is a huge step forward in that mission as Chainstone will help change the landscape of the global economy," said Johnson.
Fenton said that the ease of moving digital securities has the potential to change the way the global economy works and Medici has the operational expertise to pursue the shared mission:
 "Ravencoin is an ideal protocol and chain to use for this security token. The aim of Ravencoin is to do one thing and do it well: help users issue tokens/ digital assets securely. Tokens, particularly securities tokens, are a promising area for blockchain technology."
The $3.6 million digital security transaction was said to represent $3.6 million in equity of Chainstone. The equity token is not offered to the public (yet).