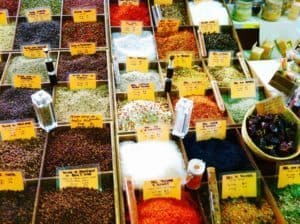 Crypto proponent Spice VC has been recognized as a top VC in Israel, according to a report published by IVC Research Center. Spice VC is the first ever tokenized VC fund and claims to be the 4th security token ever issued.
Israel has been labeled the innovation nation due to its hot startup ecosystem that many over countries are attempting to emulate. The ranking by IVC was done by first investments during the year. Spice completed five investments – including Securitize, a company that is closely aligned with Spice. Securitize is a turnkey tokenization platform.
According to the report,  Spice's fund totals $40 million but is looking to hit $100 million. The other investments during 2018 beyond Securitize include: INX, ROX, Saga Foundation, and Slice – all blockchain based companies.
As for the top VCs in Israel, two firms claimed first place on the IVC list. Vertex Israel ($960m in managed capital) and TLV Partners ($267m in managed capital).
During 2018, VCs made 503 first investments in Israeli high-tech companies. This was a 9% decrease from 2017's record 553 first investments.