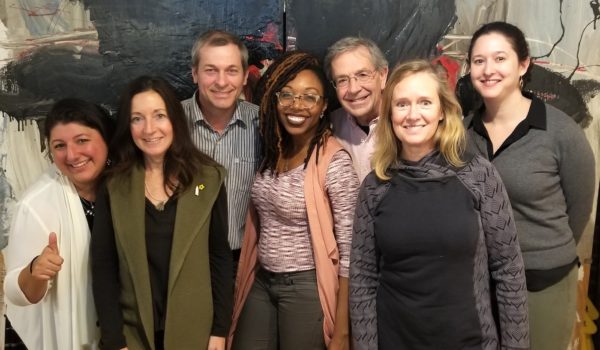 Democratizing capital for small business and citizen investors

The mission of NC3 is to help move a significant portion of the estimated $65+ trillion that Americans have in long-term savings from Wall Street to local and social entrepreneurs, and to inspire similar shifts worldwide. We are especially committed to the intentional inclusion of communities and entrepreneurs historically excluded due to class, race, ethnicity, gender, or sexual orientation.
Fintech can level the playing field in many different ways for many different communities. From providing financial services to the underbanked (or not banked at all) to facilitating access to capital for promising businesses, innovative finance has the potential to empower all segments of society. Yet, too frequently, the smaller businesses are lost in the shuffle as policymakers, as well as regulators, have a tendency to focus on bigger firms to the detriment of the smalls. And as we all know, one size does not fit all.
For smaller firms, sustainability means profitability, but you still need to gain access to risk capital willing to provide the funding necessary for growth to take place. Banks too often steer clear of these firms because the cost is high as well as the risk.
This is where community capital can step in and fill the pressing void.
In the US, the concept of crowdfunding, be it under federal rules or intrastate laws, is supposed to be the digital pathway for matching risk capital to early-stage firms. Depending on who you talk to, investment crowdfunding is working to a degree – but much more needs to be done at both the federal and state level.
The National Coalition for Community Capital (NC3) is the association that is leading the charge for smaller businesses at the local level to build the infrastructure necessary for success.
This includes "ensuring new laws continue to pass in states, training attorneys, and investment professionals, and working to create incentives for local investing, to name a few."
NC3 has decided to elevate access to capital to a more prominent position in local communities. And it is not just about the money, but it is all about the economic impact and access to opportunity that should be the shared mission of every politician in every community because this benefits us all.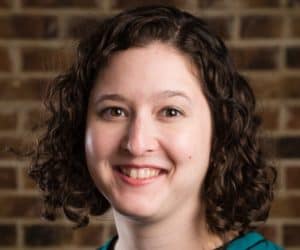 NC3 is scheduled to hold its annual event in Detroit, Michigan, this coming June. Detroit is a city that has had a rough go of it as the auto industry has declined. Yet, a budding renaissance is forming in the rust belt city as dedicated community advocates seek to rebuild and create a sustainable future of economic opportunity and success.
Recently, Crowdfund Insider connected with Amy Campbell Bogie, the Executive Director of NC3, to learn about her organization and its mission as well as plans for ComCap19.
---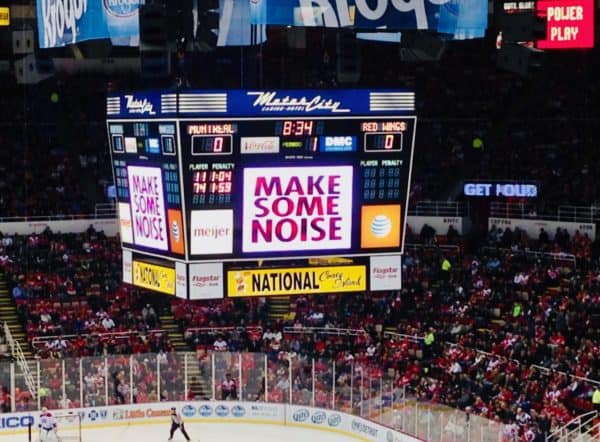 Is there a theme for ComCap this year? And why Detroit?
Amy Campbell Bogie: This year's ComCap conference focuses on community capital as a tool to address the rampant wealth disparities that have arisen in our country. Sessions at ComCap19 will also discuss on how all members of a community can get involved in the community capital ecosystem and how community capital can strengthen projects when included as a portion of an overall capital stack.
ComCap19 is excited to showcase some of the amazing work in this area being done on the ground in Detroit and around the state of Michigan. Detroit's recent economic decline and rebirth led to the creation of many innovative new businesses and organizations that can serve as models to the rest of the country.
As Angela Barbash, co-founder of Michigan-based investment firm Revalue and Board Chair of NC3 said, "Michigan has long been the canary in the coal mine — as Detroit goes, so goes the rest of the country. The reverse is now proving to be true — as Michigan continues to innovate and reinvent itself, communities across the country are seeing how they, too, can recapture capital that was once sent out of their community and turn it toward good work in their own backyard."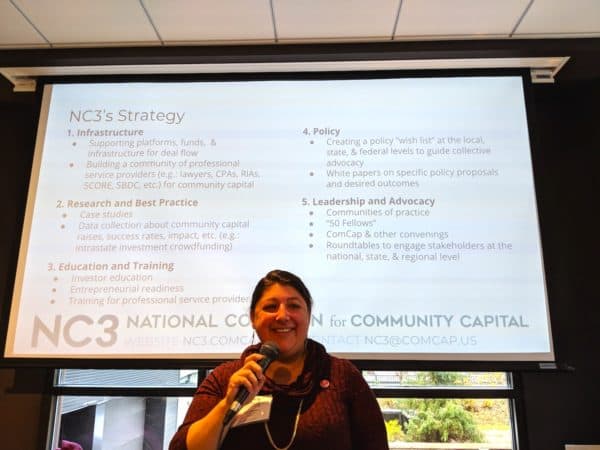 How do you define Community Capital?
Amy Campbell Bogie: Community capital can encompass a lot of things, from crowdfunding to CDFIs and other place-based investment. But NC3's particular definition and the emphasis is on capital that is raised from, by and for the community. Community capital not only gives everyday investors a chance to participate in the investment decisions shaping their communities, but it also allows them to share in the rewards. It's the opposite of top-down investment models that benefit a small number of shareholders and concentrate wealth.
In practice, that could be direct public offerings, investment crowdfunding, community investment funds or even cooperatives. And we're big believers in partnerships with local governments, foundations, anchor institutions and other stakeholders that can amplify community funds. All of these models help create shared wealth and healthy local economies.
We are talking about securities (investments – debt or equity) for local businesses. How is developing in the US?
Amy Campbell Bogie: Recent changes in US securities laws reflect a growing recognition that keeping all of the power and the profit potential in the hands of the wealthy few does not serve the interests of the many. While some of the legal strategies of community capital have always been there, some new options have been added recently, such as the federal Reg CF crowdfunding and all the state crowdfunding laws. Meanwhile, other existing strategies have been tweaked to make them more useful, such as the increase in Rule 504 multistate offering cap from $1 million to $5 million, and a general easing of the intrastate offering rules.
Are most small businesses using state-based exemptions (rules) to raise money from their local community? Is there any current data that quantifies this across the US?
Amy Campbell Bogie: Unfortunately there is not a good source of up-to-date intrastate crowdfunding data. However, anecdotally we've noticed that over the past year or so more businesses are choosing federal exemptions, notably Regulation Crowdfunding, over intrastate options. The reasons vary, as do state laws. But generally, it seems to be due to the greater pool of capital they can reach under federal regs, as well as limitations in advertising that still exist in some states. That said, we do believe that intrastate crowdfunding is still a good option for many local businesses.
What types of businesses are we talking about?
Amy Campbell Bogie: We're talking about small and medium-sized locally-rooted businesses that add value to their communities, particularly those that have struggled to raise funding because they are not on the VC track or are not plugged into an angel network.
Another emphasis is on social enterprises that are trying to do good in the world, and cooperatives, which are democratically owned and operated.
Education / Communication is a significant hurdle. What are your thoughts about this?
Amy Campbell Bogie: Yes, education is perhaps the number one hurdle facing community capital. This is a new way of investing and raising capital, so that's to be expected. But it's time to kick things up a notch.
NC3 was formed to address the need for education and advocacy around investment crowdfunding and all types of community capital.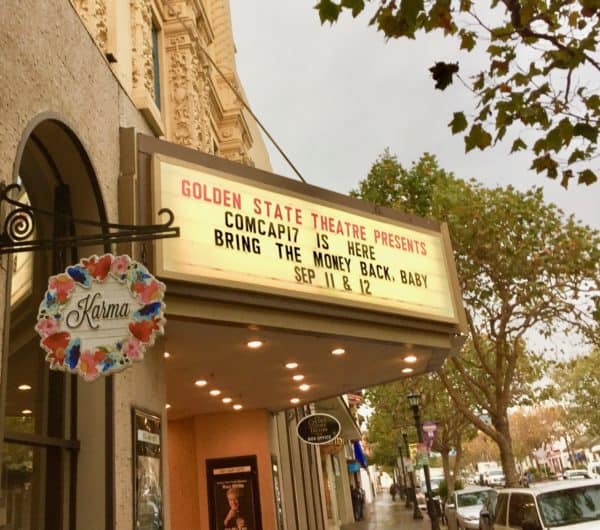 Education for policymakers – both state and federal is challenging too. What examples of success should people know about?
Amy Campbell Bogie: Michigan has been a leader in crowdfunding, and that's largely because its political leaders have been so receptive to the idea. It passed one of the country's first intrastate crowdfunding laws in 2011, followed by a law that allowed secondary markets to be created. The Michigan Economic Development Corp. also has an innovative program with Patronicity, a Detroit-based civic crowdfunding site, where the EDC will match successfully funded community projects such as parks or community centers with grants up to $50,000. That's catalyzed a lot of activity—and is another reason why we're excited to be coming to Detroit.
Any regulatory changes you would like to see to encourage Community Capital? What about tax benefits?
Amy Campbell Bogie: Yes! We'd love to see laws, whether at the state or federal level, that give tax breaks to local investors.

Opportunity Zones are great, but they only benefit the very wealthy. The small investor needs incentives, too.

We'd also like to see changes that make it easier to create community investment funds – there's a reason there are so few of them, it is really hard to do. Beyond that, we'd love to see a "JOBS Act 3.0" of some sort passed that fixes some of the bugs in the original law.

Sponsored Links by DQ Promote