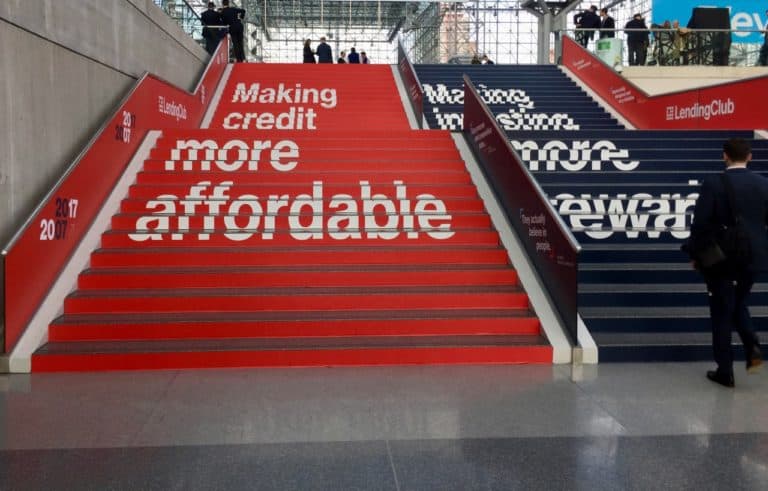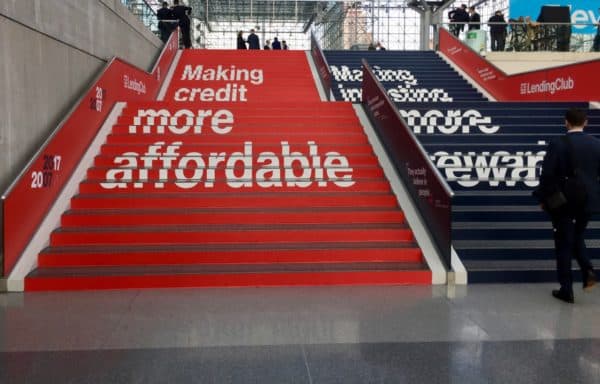 Leading marketplace lending platform LendingClub (NYSE: LC), released Q4 earnings today along with full year 2018 numbers, and its numbers beat expectations.
LendingClub reported record loan originations of $10.9 billion a 21% increase versus the year prior. Net revenue jumped along with originations rising 21% as well at $694.8 billion.
The online lender's Net Loss improved too at $(128.2) million compared to $(154.0) million in 2017.
Regarding Q4 specifically, LendingClub said performance during the quarter topped their expectations.
Loan originations of $2.9 billion, up 18% year-over-year.
Net Revenue of $181.5 million, up 16% year-over-year.
GAAP Consolidated Net Loss of $(13.4) million compared to $(92.1) million in the fourth quarter of 2017.
In a release, LendingClub CEO Scott Sanborn promoted the opportunity that is available to the online lender:
"With more than a trillion dollars of U.S. credit card debt, our mission to help our customers improve their financial health has never been more urgent. Our record results in 2018 prove that our business model and strategy are working and our investments in innovation and simplification mean we are targeting Adjusted Net Income profitability over the second half of 2019."
Tom Casey, CFO of LendingClub added:
"We delivered on the revenue and margin goals that we set out at our investor day in December 2017. In 2018, our net revenues grew 21% with G&A and tech costs growing more slowly, helping Adjusted EBITDA Margins increase 6.2 percentage points to 14%. In 2019 we are taking further action to simplify the company, putting us on the path to GAAP profitability."
Shares in LendingClub dipped in after-hours trading which was attributed to the company's guidance.
Full-year 2019 Net Revenue is expected to range from $765 million to $795 million. Consolidated Net Loss and Adjusted Net Loss for the full year were predicted to be in the range of ($29) million to ($9) million.
First quarter guidance was expected to be "seasonally slower" with Net Revenue to be in the range of $162 million to $172 million and Consolidated Net Loss and Adjusted Net Loss both in the range of $(20) million to $(15) million. Net income profitability should arrive in the second half of 2019.
LendingClub said it would focus on "responsible growth" for 2019 in a period of economic uncertainty.
LendingClub is perennially upbeat in its future as a disruptive force in online lending. If you are a shareholder from its IPO days, the share price may be hard to swallow. LendingClub has bounced around its 52 week low for some time now.
So what is on the horizon beyond profitability that can drive value?
Technology: LendingClub continues to hone its platform operations for greater efficiency
A growing source of consumer data
New products such as the auto loan vertical a sector that can do with some improvement and some tech shine.
New securitization products
LendingClub claims the top spot when it comes to personal loans: "the fastest growing segment of consumer credit in the United States, and has an estimated addressable revolving debt market opportunity of more than $1 trillion." But competition is rising in the online lending sector and the race to innovate never stops. Is LendingClub adapting fast enough? Perhaps it is time for an acquisition?
You can listen to the earnings call here.
Three Months Ended

Year Ended
December 31,

($ in millions)

December 31,
2018

September 30,
2018

December 31,
2017

2018

2017

Loan Originations

$

2,871.0

$

2,886.5

$

2,438.3

$

10,881.8

$

8,987.2

Net Revenue

$

181.5

$

184.6

$

156.5

$

694.8

$

574.5

GAAP Consolidated Net Loss

$

(13.4)

$

(22.7)

$

(92.1)

$

(128.2)

$

(154.0)

Adjusted EBITDA

$

28.5

$

28.1

$

19.0

$

97.5

$

44.6

Adjusted Net Loss

$

(4.1)

$

(7.3)

$

(11.8)

$

(32.4)

$

(73.6)
Sponsored Links by DQ Promote