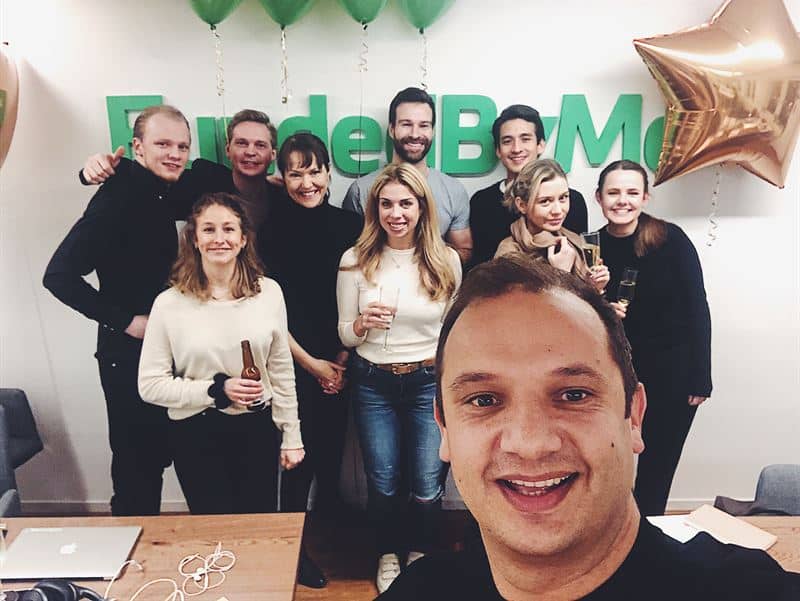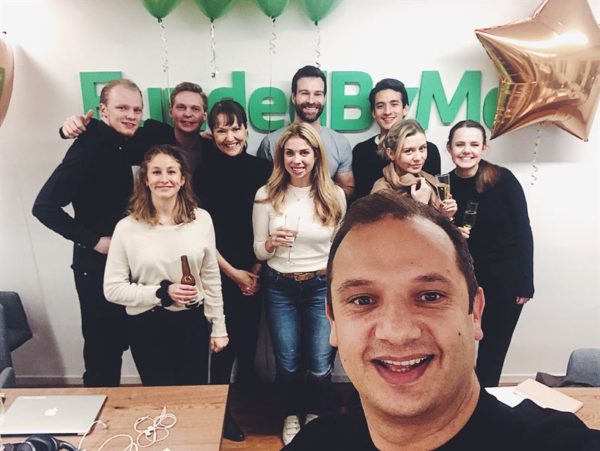 Sweden based FundedByMe has received approval to list its shares on the Nordic Growth Market (NGM), a regulated exchange that operates in Sweden, Finland, Denmark, and Norway. NGM is a wholly-owned subsidiary of Boerse Stuttgart. Shares in FundedByMe will commence trading on Friday, March 8, 2019 under FBM MTF A and the B shares under the name FBM MTF B.
The public listing has long been anticipated as FundedByMe applied at the beginning of 2018. In recent months, FundedByMe has expanded operations into other countries and added to its executive bench to execute on its vision of online capital formation. Co-founded by Arno Smit and Daniel Daboczy, FundedByMe now operates in 7 different countries.
FundedByMe said the public listing should "inspire other companies to follow in their steps." FundedByMe's vision is to "bring together people and financing opportunities across the world." The platform seeks to provide entrepreneurs with a better path to raising capital and to do so globally.
FundedByMe claims to be the fastest growing crowdfunding platform in Scandinavia within equity crowdfunding.
Daboczy, CEO of FundedByMe, called the listing a "clear step in the direction of a long curve of possibilities."
"As a listed company FundedByMe is able to expedite the strategic growth as well as actively pursue the European and Asian consolidation work forward. This step is important, but it is only the beginning. We have so much more to give and we look forward to operating in a listed environment, with the challenges and advantages that it includes."
Smit, CTO of FundedByMe, added that the listing is indicative of the first part of their vision to creating an ecosystem of supporting companies from start to finish:
"By "eating our own dog food" we prove that by inviting the larger public to be involved we can create great companies together," said Smit.
Johan Jörgensen, a shareholder in the company and Chairman of the Board, said he has followed the company and the two founders since before they had even launched their website.
"It's been interesting and worthwhile to follow these ambitious entrepreneurs. To see them grow and to see crowdfunding become as established as it has. I'm very excited about the next five years and the next steps of FundedByMe."
Sponsored Links by DQ Promote