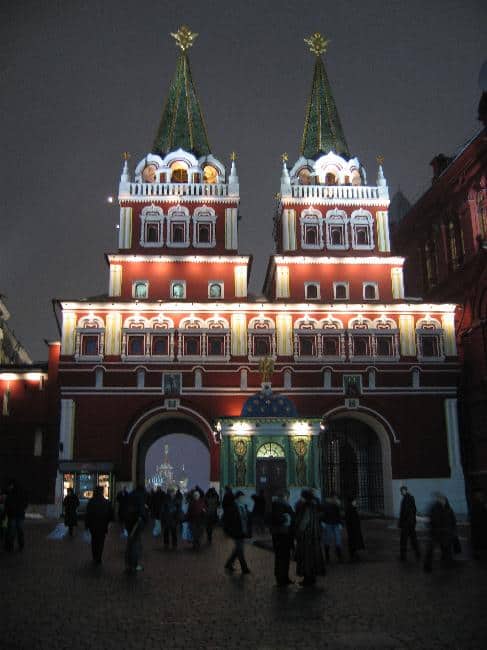 Russian state media outlet TASS reported February 26th that Dmitry Vyatkin, a deputy in Russia's ruling United Russia party, has introduced a bill to have the Moscow City Duma (city hall) use an experimental blockchain voting system in the city's next election.
According to an automated translation from TASS, Vyatkin stated:
"It is assumed that this voting process will take place through the mos.ru portal, on which most of the Muscovites, including those who have the right to vote, are registered."
While this is not always the case, the deputy reportedly claimed that identifying information on voters would be stored separately from voting tallies themselves:
"It will be impossible to connect them. This is exactly how blockchain technology works."
The deputy urged that the bill be considered and a resolution, "adopted earlier than the date of voting at the elections to the MHD."
The deputy also reportedly claimed that the new system would allow prevention of "dirty election technologies."
Experts in the West, however, have harshly criticized claims that purported "blockchains" enhance the security of elections.
Private blockchain critic and Bitcoin programmer Jimmy Song, among others, has argued convincingly that data on any privately-commanded "blockchain" can be overwritten by anyone with authority over the code.
Bitcoin is being run on thousands of computers across the world now, and changes to the code or blockchain records cannot occur without a majority vote by participants.
This is not the case for any so-called "blockchain" run by a handful of administrators.
As well, in October 2018, researchers at Cornell University's Initiative for Cryptocurrencies and Contracts warned that incorporation of blockchain tech would lend a false sense of security to Internet voting, something they say is a fundamentally insecure proposal.
While Cornell researchers Ari Juels, Ittay Eyal and Oded Naor have written in Business Insider that they, "believe in the transformative potential of blockchain systems in a number of industries," they believe that online voting is fraught with so many security risks that even blockchain cannot overcome them:
"Blockchains might sound like an ideal remedy for the trust problems caused by internet voting…Yet as scholars who have studied traditional and blockchain-based voting, we believe that while blockchains may help with some specific issues, they can't fix the basic problems with internet voting. In fact, they could make things worse."
Internet voting itself, say the researchers, should be eschewed:
"For years, experts on election security have warned that the internet is too dangerous for such socially crucial and time-sensitive functions as voting. Renowned cryptographer Ronald Rivest, for instance, has remarked that 'Best practices for internet voting are like best practices for drunk driving' – there's no safe way to do either one."
Essentially, say the researchers, the Internet is a sea of bug-infested code, and should not be used for crucial public events like elections.
An online voting system would also constitute an irresistible honeypot for enemy states interested in influencing election outcomes:
"They'll find – and fully exploit – any technical weaknesses available to them. Without a paper trail, the very possibility that someone could have secretly changed votes will further erode public trust in democratic elections."
That blockchains can overcome security issues in the Internet that hosts them is a naive and fallacious prospect, say the researchers, and is a notion that should be contested in the name of national security:
"The stability and integrity of democratic society itself are too important to be relegated to flawed computer systems."
In April 2018, Toronto group CryptoChicks held a conference where they used a Russian blockchain voting technology to allow the audience to choose their favourite project from a blockchain hackathon.

The system then calculated that one particular project had garnered 100% of the audience vote.

"That doesn't make sense," said a person in the audience.

As well, an individual using the moniker "Jaunius Spakauskas," commenting on Cointelegraph's coverage of the proposed use of blockchain for voting in Moscow, drew attention to overall social context:

Sponsored