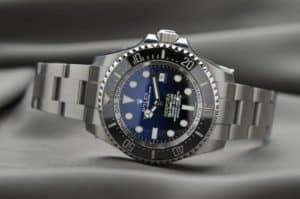 Insurtech BriteCo has announced a $2 million seed round led by Brian Spaly, the founder of Trunk Club, and Jeff Taylor, the former chairman and CEO at Cole Taylor Bank. BriteCo is targeting the fine jewelry and watch market to provide insurance within minutes of purchase.
BriteCo explains that homeowners and renters insurance policies usually don't cover the full value of fine jewelry or watches. It's a fact that making a claim against a homeowners policy can bring premium increases or even canceled coverage. BriteCo offers a zero-deductible policy with coverage up to 125 percent of insurance replacement value.
BriteCo provides verified appraisals and immediate replacement coverage by insurance carrier HDI global. BriteCo's coverage has no deductible, automatically updates protection each year using price analytics and predictive models, and claims a more streamlined claims experience.
BriteCo states that its cloud-based Appraisal Management System (AMS) is faster and more accurate than the jewelry industry's traditional manual processes.
BriteCo provides partner jewelers with a new source of revenue while improving their in-store customer experience. Once an appraisal is completed customers receive an immediate insurance quote via email or text, which allows them to purchase coverage within minutes, even before they leave the store.
Dustin Lemick, BriteCo founder and CEO, says that as a third-generation jeweler, my family and I have a long history in the business:
"But the jewelry buyer is changing rapidly. Millennials now represent the largest jewelry buying demographic, and their expectations are different from those of prior generations. BriteCo helps jewelers by providing them with the optimal blend of online convenience and personal attention."
Investor Jeff Taylor says the company has accomplished quite a lot in a short period of time:
"Getting BriteCo licensed in virtually every state before officially launching is a testament to their hard work and the professionalism with which they're approaching this big challenge. I'm excited to be a part of their push to modernize the jewelry insurance and appraisal process and to help millions of people across the US protect their most valuable possessions."