FM Global, a commercial property insurer whose clients include more than one-third of Fortune 1000 companies, announced on Wednesday it has formed a partnership with Plug and Play, a global innovation platform. According to GM Global, startups accepted into Plug and Play's platform will have the opportunity to pilot their technology with FM Global and the other partners in the program.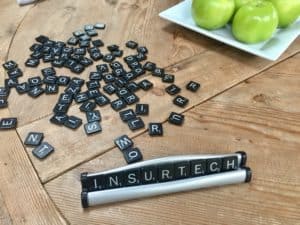 While sharing details about the collaboration, Mike Lebovitz, Senior Vice President of Innovation at FM Global, stated:
"Innovation has been the bedrock of FM Global for nearly two centuries and has helped us pioneer the practice of property loss prevention, mostly through self-directed research and development. As the technology evolution accelerates and the world becomes increasingly interconnected, we are eager to engage with Plug and Play's dynamic innovation community and work with other innovators globally to help our clients maximize their resilience."
Saeed Amidi, Founder and CEO of Plug and Play, also commented:
"We are committed to building the most innovative insurance platform in the world, where all of our partners can transform their digital strategy. We are excited to partner with FM Global and look forward to connecting them with our global ecosystem."
Plug and Play Insurtech is described as an innovation platform bringing together insurers, startups, and investors to advance the insurance industry with technology. Since inception in May 2016, they have provided a vast innovation platform for over 75 corporate partners and have made over 40 investments in Insurtech startups.