Peer to peer lender Robo.cash announced on Monday it has funded €2.4 million of Philippine loans. Robo.cash reported that this is the highest volume of financed loans among all loan originators of Robocash Group for the first three months after the integration with the P2P platform.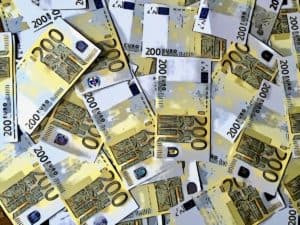 Robo.cash reported that the first loan originator of Robocash Group in Southeast Asia, Robocash Finance Corp. integrated with the platform in December 2018. and by March 2019, it has funded €2.4 million of loans issued by the lender. Robo.cash revealed:
"This figure shows the most dynamic growth in terms of financed loans compared to other loan originators integrated with Robo.cash. Thus, two years ago, the volume of funded loans issued by one of the largest lenders of the group from Kazakhstan amounted to €2.1 million for the same period."
While sharing more details about the milestone, Sergey Sedov, CEO of Robocash Group, stated:
"These statistics prove the attractiveness of the Philippines to European investors. The country, in its turn, offers big opportunities for investments. Thus, our Philippine loan originator has issued over €24.9 million of loans since the launch in October 2017, which is a big amount for such a short period. The high demand for alternative loans can be explained by low financial inclusion in the country. According to the official data of 2017, it amounted to 34.5%. At the same time, 15.1% of the population had inactive accounts. It means that they lacked credit history and did not have full access to finance, thus remaining underserved by banks.We see a big potential for alternative lending in the Philippines and plan to continue attracting investments for this market."
The P2P platform Robo.cash and Robocash Finance Corp. belong to the international financial holding Robocash Group. Apart from the Philippine lender, the P2P platform is integrated with five more loan originators of the group from Kazakhstan, Russia, and Spain.