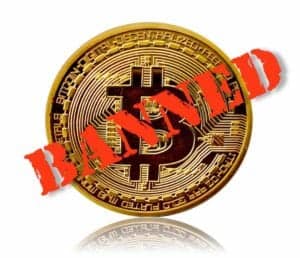 Microsoft has stated in its "Ad quality year in review 2018" report that it, "ban(ned) cryptocurrency content from our advertising platform and blocked more than 5 million ads containing cryptocurrency content," to prevent the platform from being used to transmit fraud."
The company says that while digital advertising helps businesses, "…establish a digital footprint to stay relevant in today's digital economy…it is also prone to abuse by bad actors trying to defraud and deceive users by delivering harmful and misleading ads…"
The company says "Persuasive content" online has been used to pervade phishing campaigns, malware attacks, and fraud.
Various securities regulators have also warned the public that cryptocurrency "fundraisers" conducted online allowed scammers to exploit individuals in foreign jurisdictions, meaning recourse available to victims locally may not be available if they were targeted by scammers in other places.
All told, Microsoft says it suspended nearly 200 000 accounts from Bing Ads in 2018- twice the number banned in 2017.
As well:
"900 million bad ads and 300,000 bad sites were also removed from our system. To put it in perspective, if one person took a single second to find and take down each bad ad or scammer, it would take them nearly 30 years to remove the same number found by our automated methods in 2018."
Microsoft explains the ban on crypto ads by citing "a lot of interest from retail investors and speculators looking to make a quick return" combined with "(not) much regulatory oversight" in recent years:
"Cryptocurrency: Cryptocurrency as an asset class saw a bull run in 2018,** increasing valuations multi-fold. The high returns and volatility of cryptocurrencies invited a lot of interest from retail investors and speculators looking to make a quick return. There wasn't much regulatory oversight, and the overall pseudo-anonymity built into currencies like bitcoin made cryptocurrency a prime target for fraudsters and scam artists to defraud end-users. Bing Ads therefore decided to ban cryptocurrency content from our advertising platform and blocked more than 5 million ads containing cryptocurrency content."
**Note: the crypto bull run was in 2017. In 2018, the price of bitcoins fell by more than 80%, and most other coins traded at less than 10% of peak valuations or collapsed altogether.
In addition to banning 5 million crypto ads, Bing banned 18 million ads for weapons, "whose primary purpose is violence," as well as, "ads for recreational guns such as BB guns, paintball guns and air rifles, as well as integral accessories that can be attached to weapons, used to create ammunition, or aid in the reloading process."
Microsoft/Bing ask the public to assist with its efforts by reporting any suspicious ad activity through the site's ad quality escalation form.