Sayata Labs, an Israel startup that is developing an AI software-as-a-service (SaaS) solution that empowers insurance brokers to assess businesses' cyber risk, announced last week it secured $6.5  million through its latest seed funding round, which was led by Elron.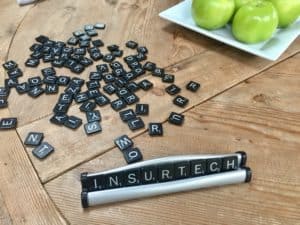 The company claims it offers "best-in-class" cyber analytics to empower the insurance industry in assessing cyber risk. Its' proprietary information provides meaningful, data-driven insights that allow for better risk differentiation and superior aggregation management. The company's solutions also help businesses mitigate their risks while enabling partners from the insurance industry to grow their cyber book profitably.
"Protecting our clients from cyber risks is one of our top priorities, which is why AXA partners with trusted, best-in-class solution  providers. With Sayata, we improved our risk selection, as well as advanced our clients' cybersecurity protection, which helped us partner with our clients effectively."
According to Venture Beat, Asaf Lifshitz, CEO and Co-Founder of Sayata Labs, stated:
"This investment is a vote of confidence in Sayata's approach to assessing cyber risk and our technology. Sayata is pioneering a new approach to cyber insurance underwriting with an enterprise-grade solution and technology never before available to the small and medium-sized business [SMB] market. Our proprietary solution thoroughly assesses a company's risk exposure, providing unmatched visibility to facilitate superior risk selection and modeling so insurance carriers can grow their SMB portfolio profitably and with confidence."
Funds from the seed funding round will be used to continue the growth and development of Sayata Labs' platform.